Well her 2 month check up was oh almost a month ago... (oops)
It went great. Our little girl is growing like a weed and the DR was very pleased with everything. At her appointment she was 10lbs 15 oz and 22" long. And she got her shots. Yuck! The scream that came out of her mouth was so loud I have never heard anything like it!
Here are a couple pictures from her appointment.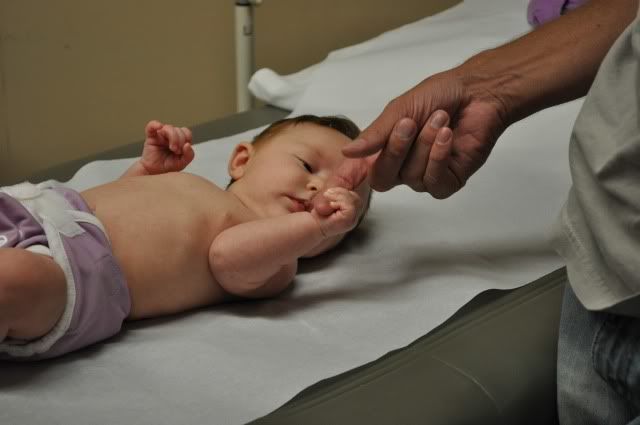 And this last one is during her shots.