I freaking rocked it!!! I'm so proud of myself I'm still grinning from ear to ear a day later.
I dropped almost a full 2 minutes off of my best previous time.
Here are my results as copied off of the website. (Editing out my last name obvi!)
Bib Number First Name Overall Place Division Gender Time Pace
404 PAIGE 1187 F2529 F 35:48 11:33
I'm pretty sure I'm going to sign up for another one in November. Anyone have any tips on how to drop even more time. My goal is going to be less than 35 minutes. :) (At least at this point who knows if I improve a bunch before then I may change it.)
My awesome supporters (for some reason I don't have a picture of my sissy's face.)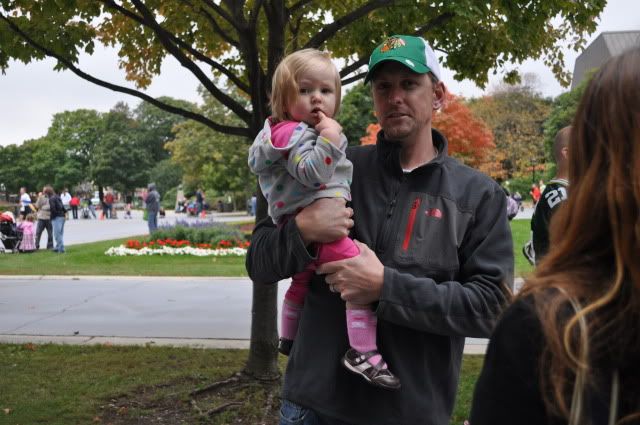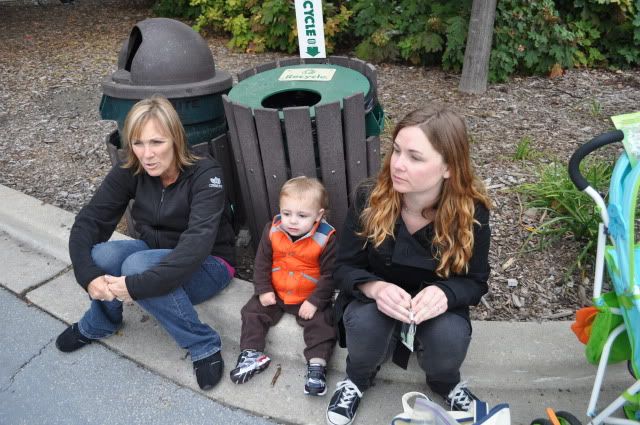 Me & Jenny - I'm glad I had a friend at my pace! This was just about a mile and a half.... feeling great!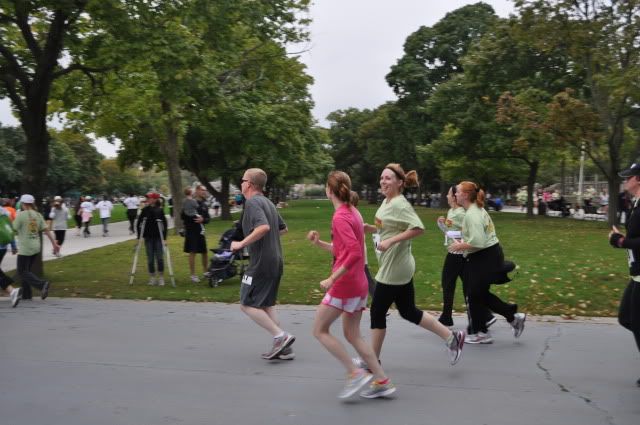 It may look like I'm walking but I swear I wasn't! Just that weird point in my stride. I didn't walk at all!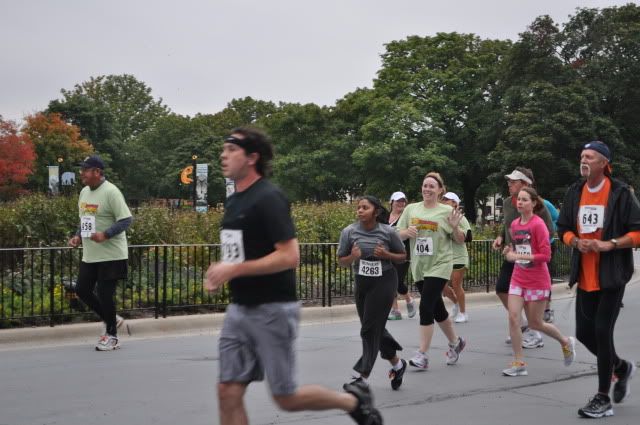 Brynn wanted to run too.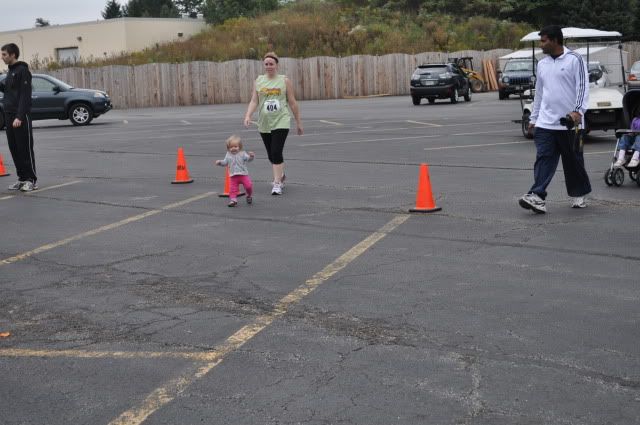 Brynn was stealing bites of my banana.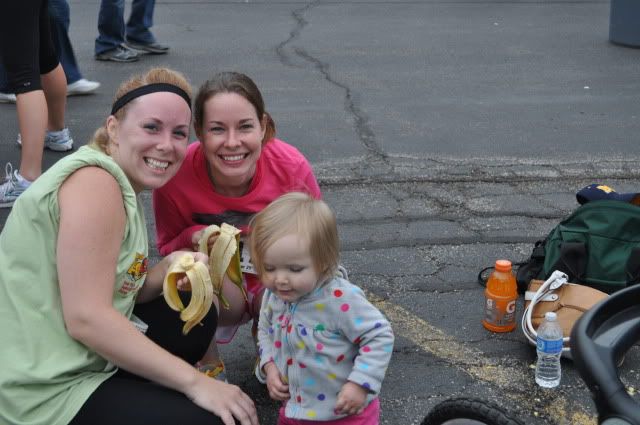 Me, Jenny and Eddie -Eddie came in at about 22 minutes!
Peek - a - boo Auntie Paigey!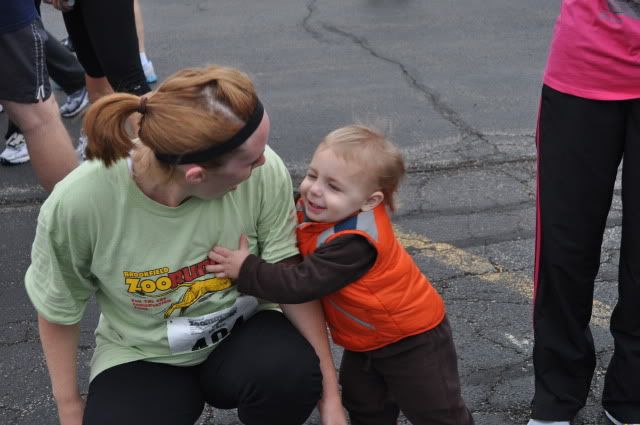 After the race we hung out at the zoo with Jenny and Eddie for a bit and then my BFF, her hubby and son met us there.
Here is Brynnie being fascinated by the dolphins.
Brynnie was trying to give my purse to her IRL boyfriend Graham.
So happy!
xoxo...P