I know you are probably in shock I have had so many posts the last few days. ... roll with it.... it probably won't last long. ;)
A few weekends ago one of my awesome friends hosted a Let's Get Messy party for all the kids!
It was a blast!
Brynn had so much fun playing with all kinds of messy things.
There was play dough... made with Jello.
Cloud dough ... made with flour and baby oil.
Colored Spaghetti Noodles (B's favorite!)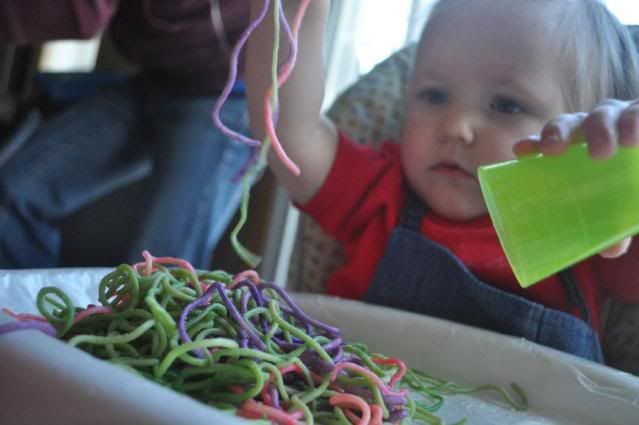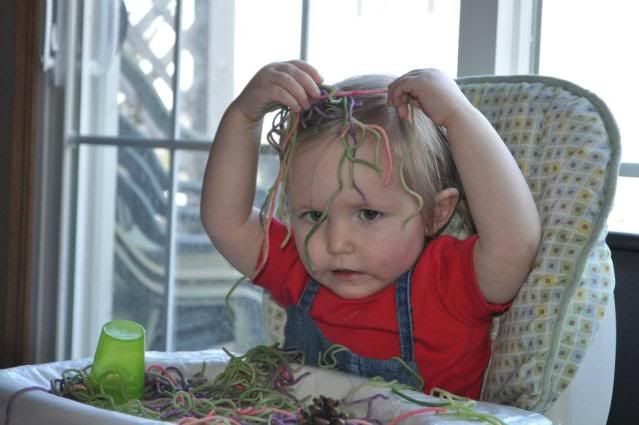 Finger Paints ...
and some sort of soap/water/toilet paper mess.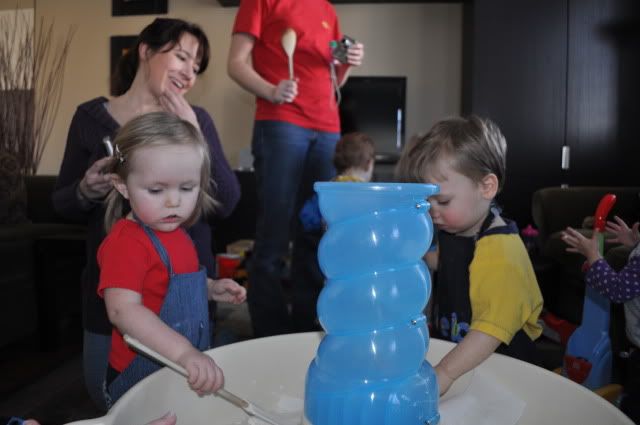 Brynn seriously LOVED it all. And she adored having so may kids to play with. Usually it is just her and Chance or her and one other kid. It was interesting to watch her interact with kids. I have a great word to describe my daughter after the day... BOSSY! She thinks it is her way or no way! ;)
You can find recipes for all of these fun things on pinterest or a random website just by using google. :) Now go have fun and get messy!
xoxo...P