Checking in on my yearly goals seems like a good thing to do on the first of the month. Don't you agree?
Let's get to it!
1. Read 50 Books (I have already started my tab up top to keep track of my books.)
I finished book 12 last night. I'm way ahead of schedule there. My favorite has been Divergent by Veronica Roth... a must read for everyone.
2. Run in 3 races
One of my good friends asked if I wanted to do a marathon relay with her, her hubs and her brother so I'm all registered for my first race of the year. April 28th I will be running approx 6.5 miles in the IL Marathon Relay.
3. Start (and stick with) another method of exercise besides running. Maybe yoga?
I have started a plank challenge and a sit up challenge, still need to try out yoga.
4. Organize my life, and our home better.
working on it. I found some new things to get my life in order and found a new way to store wrapping paper at least.
5. Make 2 new recipes a month.
Check. I made a new (amazing) potato soup, and a new fajitas recipe, oh and a new cookie recipe (yum).
6. Be a better friend.
7. Be a better wife and mom.
8. Be happier.
9. Finally re-do our bathroom.
10. Take a vacation with J. Just J.
11. Learn more about photography.
I have a class I'm taking this weekend I'm quite excited about.
12. Work harder (in all aspects of life).
13. Work at starting this business I have had in my head for too long.
Well some of these I don't really know how to comment on but take my word for it I'm working on them. :)
Picture time!!!
Playing with dad before bed.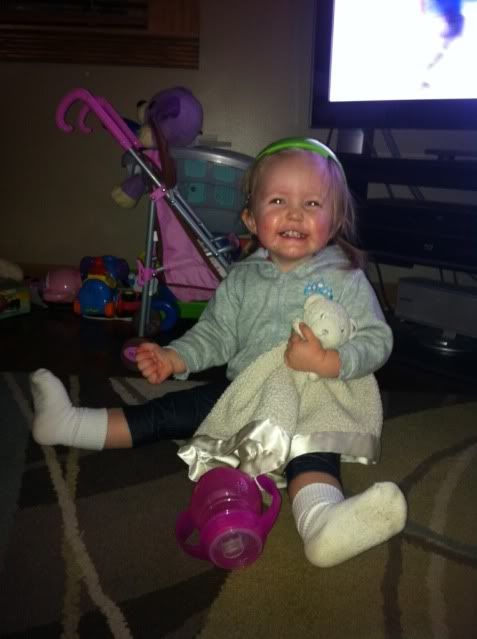 Eating a Hawaiian roll with a fork and cooked carrots with her fingers...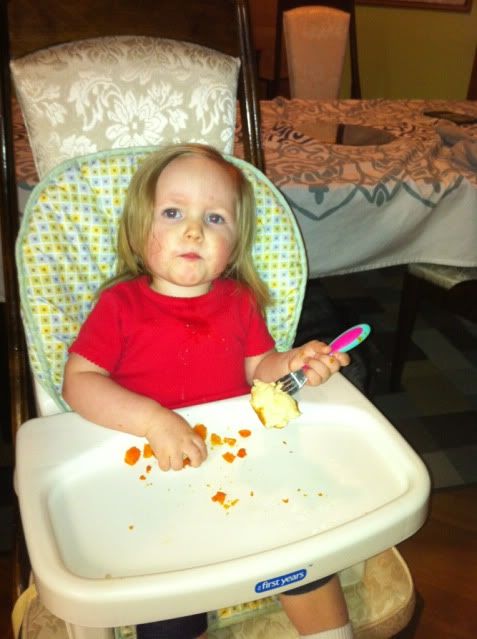 Playing dress up at Grams.
Cousins sitting in Grams fridge. B wasn't happy Chance came and made her squish over.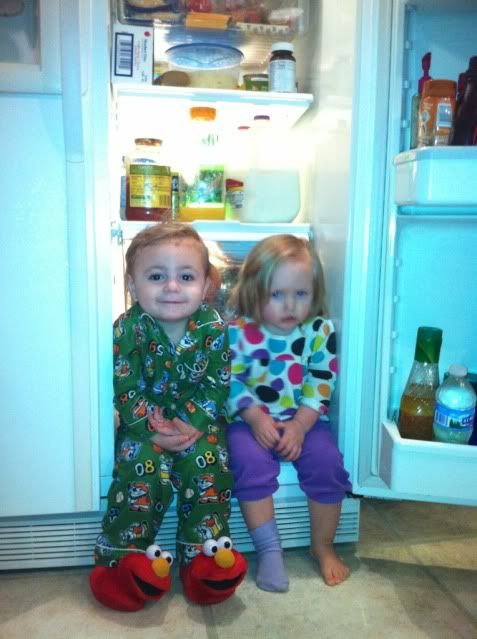 xoxo...P