I am so excited!
My 5K is tomorrow! I can't wait! And I have actually started enjoying this running thing. I have started telling Jeff how I wish we had room for a treadmill so I can keep it up even on bad days in the winter.
I'll be back to update on how I did but here is some pre-race fun for you.... my race shirt a map of the run through the zoo, my bib (#404) and my chip to register my time.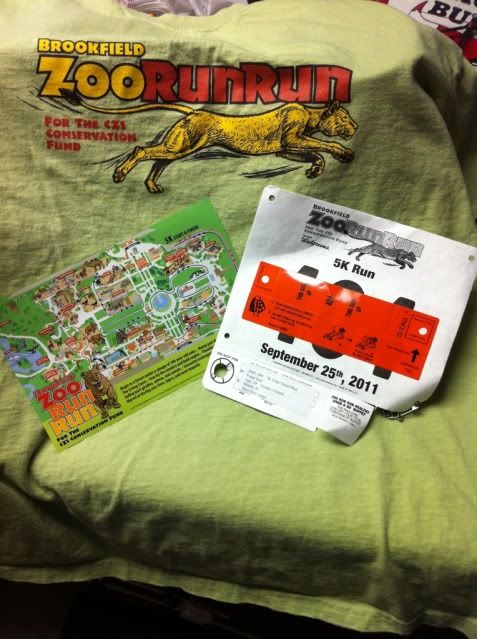 next up.... 2 PRs last night...
My goal for the run was to break 40 min .... I think I can do it! ;) Now I feel like I need to give myself a new goal...
After the race we are going to hang out at the zoo for a bit. Jeff, Brynn, my mom, my sissy, Chance and my cousin are all coming to cheer me on.
xoxo...P