LOVED IT! We had such a great vacation. Sadly though J wasn't with us. :( Our trip was to Naples and we went with my mom, sister and Chance. My brother and his girlfriend met us there and we stayed at my Aunt & Uncle's house. It was such a fun time. Not all that relaxing since traveling with 2 babies isn't the easiest thing ever but in all seriousness it really wasn't that bad.
The babies were just amazing on the flights and sissy and I were so happy about that. We arrived in FL in the afternoon and took a group nap in the living room. What a sight we must have been! That evening Jessy, Chance, Brynn and I ran to Target to get diapers and formula for Chance while mom and Aunt Jo went to get Alex and Kasey from the airport.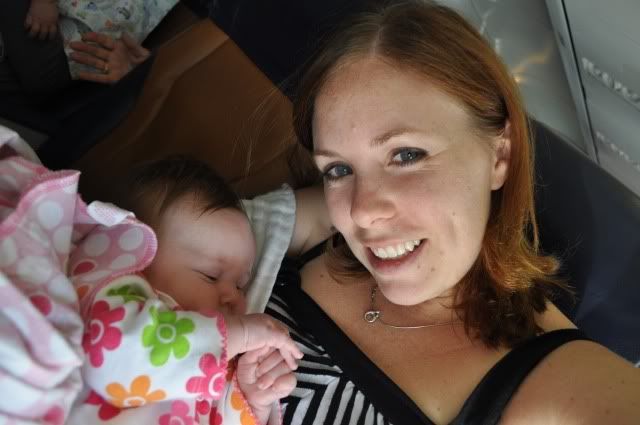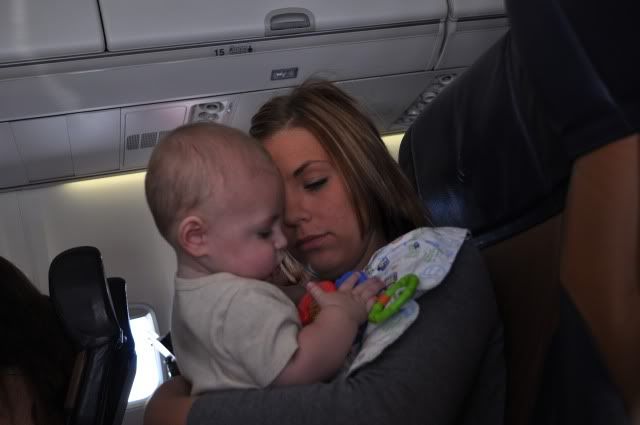 Our 2nd day there we went to the beach for a bit! It was so great. Both the babies had their moments of crying but for most of the time they both were happy and had fun in the water. Of course B decided she wanted to eat right away so I nursed her on the beach. That was interesting. It was pretty warm out and with her under the nursing cover I was dying of heat! Thankfully she didn't eat long but as we were about to get in the water it started raining so we all hid out under the beach umbrellas for a few minutes. (Yes I do realize that we were going to be getting wet anyway but the babies weren't going to be going under.) That night my cousin Sarah, her hubby and cousin Ryan all came by my aunt & uncles! It was so great to see all of them. We were quite the loud group, Chance refused to fall asleep because he was just fascinated by all the noise and people.
Thanks for her swim suit Amber!!! I super LOVE it!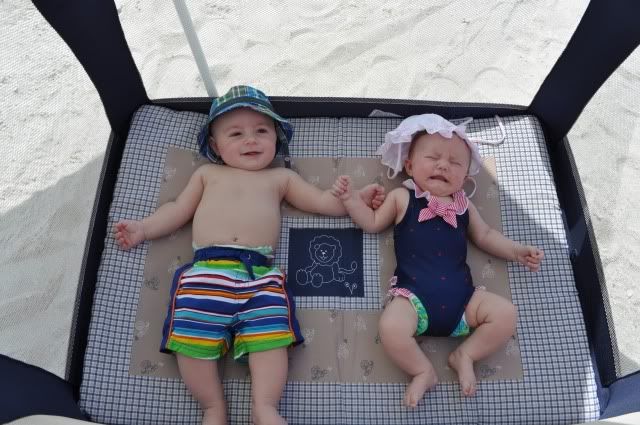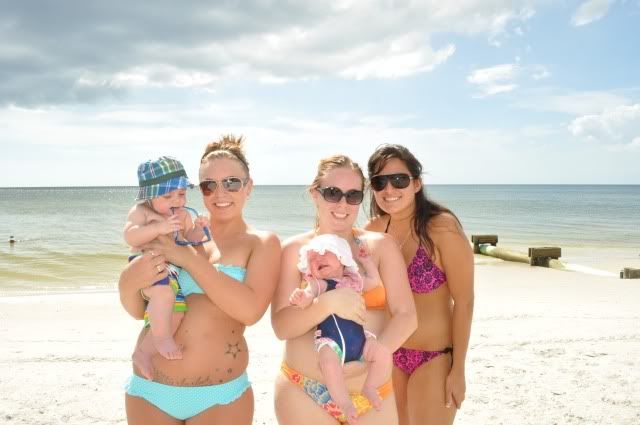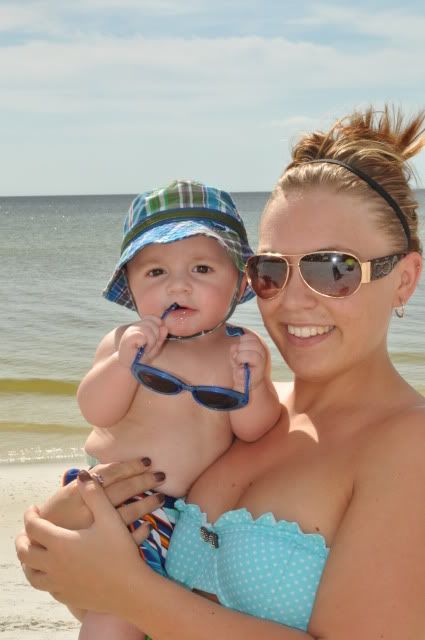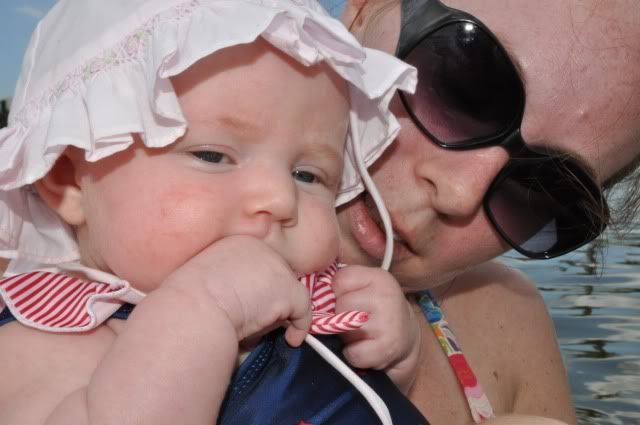 The next day we tried to go to a movie with everyone but they wouldn't allow us in with the babies. LAME! You had to be over 3 to go in. Makes total sense if you ask me - don't allow in the sleeping babies but it was perfectly acceptable for the screaming (and I mean screaming) toddlers. So we went to lunch instead. That night we went to a concert at the nearby beach and golf club (literally about 4 blocks away) and mere feet from the beach. It was gorgeous out and a relaxing night.
Sunday we kinda did our own things in that Alex and Kasey went to the Everglades and did an air boat tour. While Jessy, Chance, mom, B and I went with Aunt Jo and Uncle David to look at houses. Found the perfect house for my P's to buy! Then we went swimming. It was a pretty chill day. LOVE LOVE LOVED seeing B in the pool. She is going to be a little fish. She has no choice between the pool at my P's house, my love of swimming and the lake at the cottage. :) She was so cute in her little bikini from Auntie Jessy. Today was also Jeff's 31st Birthday! I felt bad we weren't there to celebrate with him but he had a nice weekend anyway.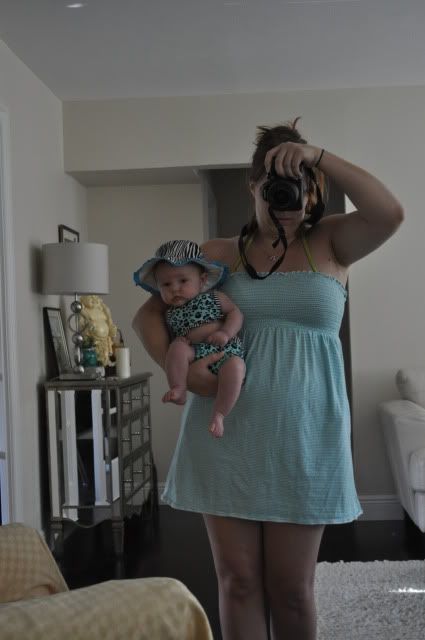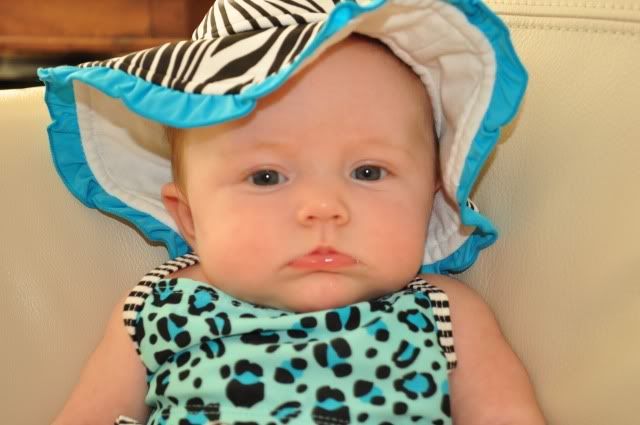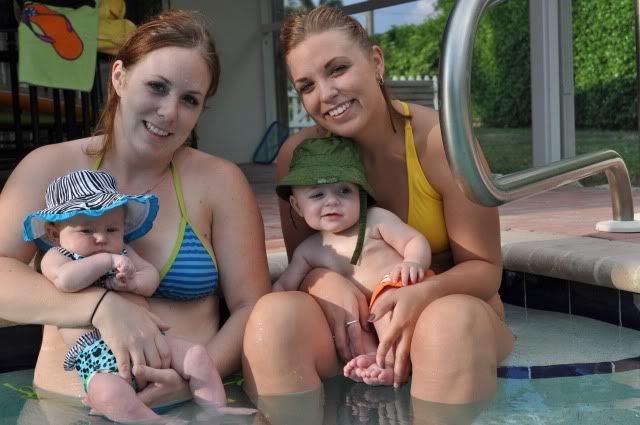 On Monday we all drove up to FT Meyers to go to the Edison/Ford Estates. It was pretty interesting and such a gorgeous setting. But man was I hot!!! I don't think I would have been half as hot had I not had B in a carrier but it was fun. We then went to a chocolate shop and got some of the most amazing looking chocolates I have ever seen. Later that night we went mini golfing and Aunt Jo and Uncle David babysat! I think everyone involved had fun. I played lefty just to keep things interesting since I'm not a huge mini golf fan and I got 3 hole in ones! Or is it holes in 1? Either way I got them!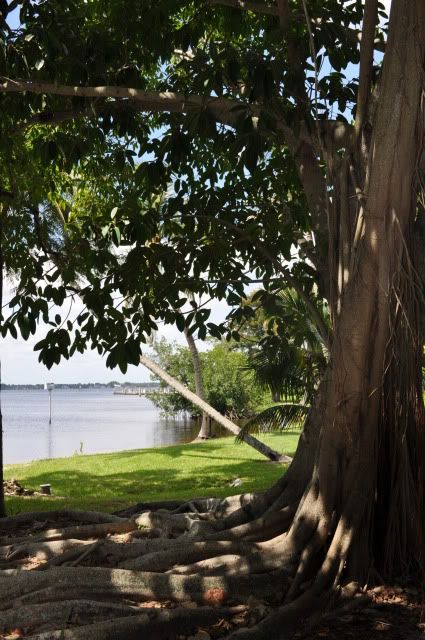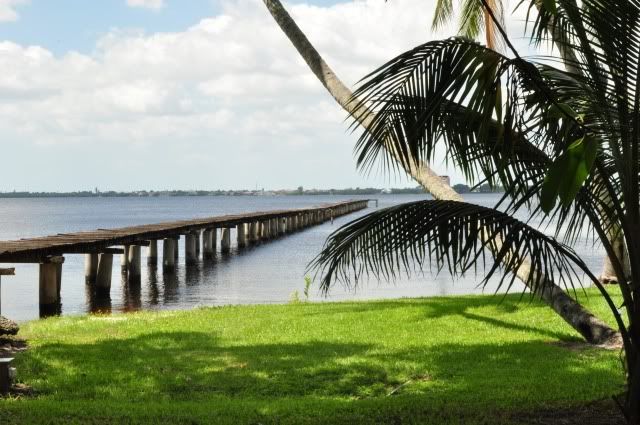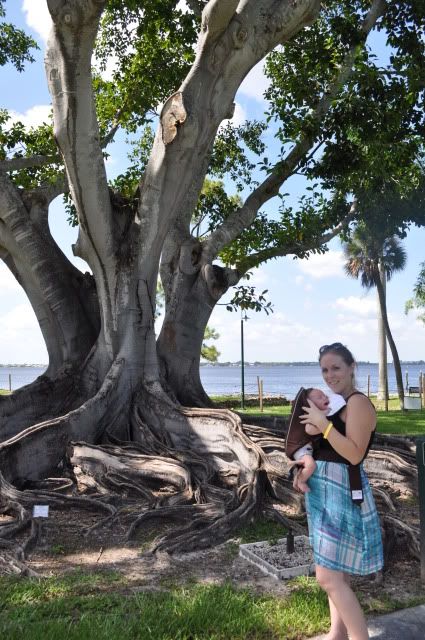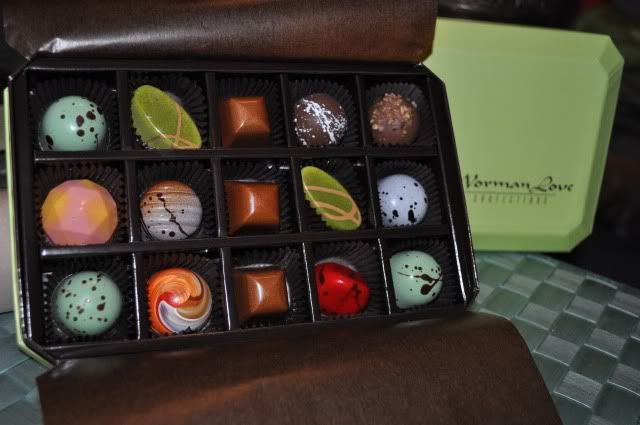 Tuesday Alex and Kasey had to head back to Cali, we were all sad to see them go. But..... Alex is moving home for the winter! WAHOOOOOOOOO! It will be so great having my brother around again. Even if it is only for a few months. But I will get to see him everyday at work! After they left that day we went to an outlet mall and hit up a few stores. Got B some PBJ jammies and a shirt! I'm so in love! She is going to be adorable in them. Picture as soon as she fits in them I promise!!! Well this day ended up not going as planned. Long story short the car keys went MIA. To my Aunt's neighbors car. We spent 3 hours looking for keys/waiting for a tow truck etc. The babies were so good but really they had all they needed... food and clean diapers! We called it an early night after that!
Wednesday we went out to lunch on 5th and then walked around. My mom bought B a Sophie (the giraffe teething toy - no she isn't teething yet) and she loves it! That night we went to Hooters for dinner. Their crab legs really are pretty good. I was impressed! But dinner was a blast! I adore my family. We always know how to have a good time and entertain each other. Uncle David bought B a hooters tank top (she can wear it with her orange diaper and look like a hooters girl) and bought Chance a onesie that says I hit the bottle hard. Pure awesomeness! Oh and it was Chance-a-Roo's 6 month Birthday! Yay Chubby Bubby!!!
Thursday was our day to come home. :( but :) to see Jeff! That morning we went to breakfast and swimming one more time. Plus Jessy gave Chance his first sippy cup. It was so adorable! My dad flew down that day so we met him at the airport and had lunch together. Once again the babies did great on the plane. It was really nice to come home and see Jeff and I was exhausted! But I can't wait to do it all again!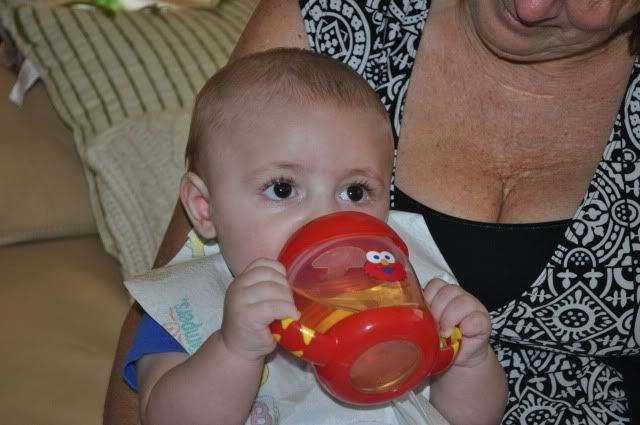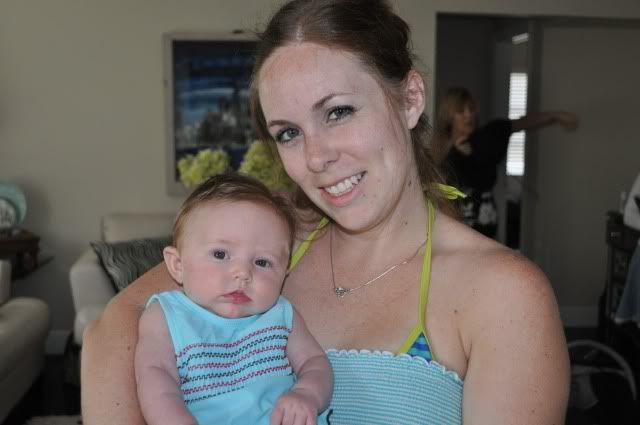 Thanks Mom for bringing us on such a great trip! Thanks Aunt Jo and Uncle David for allowing us to invade your home and making us feel so welcome. It was so great to see everyone! To wrap things up here are a few more of my favorite pictures.