Happy Halloween!!!
I hope everyone has a spooktacular day! ;) And I promise a recap of our day won't be as long awaited for as this post. I will also be back with pictures of her at the pumpkin patch and from her 4 month birthday yesterday! I can't believe she is 4 months old. I know I say it every month but it is true! Time just goes way too quick!
I'm going to try and catch you all up with our adventures to this point. There are so many things I haven't posted about. Like our zoo trip! Have I mentioned I L.O.V.E. the zoo? Well I do! I can't wait til next summer when we become zoo members!!!
Now this goes back quite a way but I don't care! I'm posting about it anyway! On September 11th (yes September. I told you it goes back) J and I took B to the zoo for the first time. I LOVED IT! We got some really cute pictures of B! Here they are:
With the statue of Olga. My favorite zoo animal from when I was a kid!
By the lions! The male lion roared while we were right there and B whipped her head so fast to see where the noise came from. It was adorable!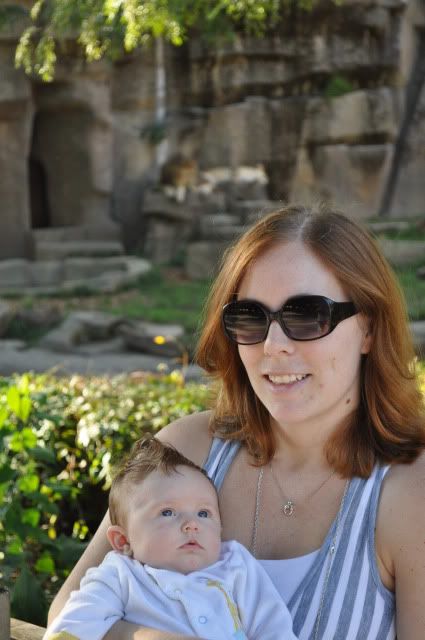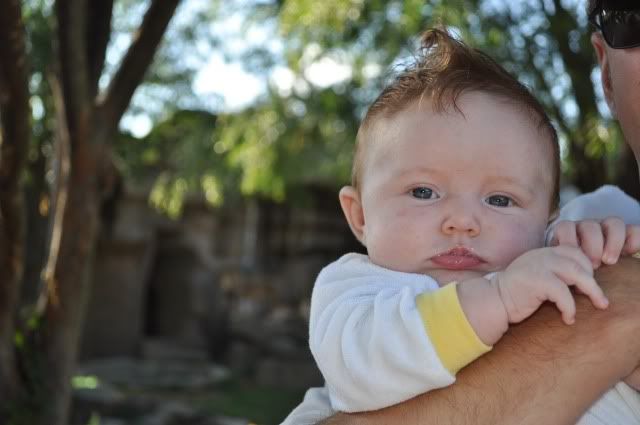 I still say the lion wanted to eat B!
Another fun adventure was on October 3rd, we took B to her first Blackhawks game!!! It was freaking awesome! We had seats in the last row of the 100 level for a pre-season game so we took advatage of the good seats, smaller crowd and early start time to bring her to her first game. She was an angel baby the whole time! She stared at the ice and didn't fuss except for the couple minutes it took for me to change her diaper and get her bottle ready! Of course I think we got some pretty good pictures once again. :)
Right after a goal celebration!!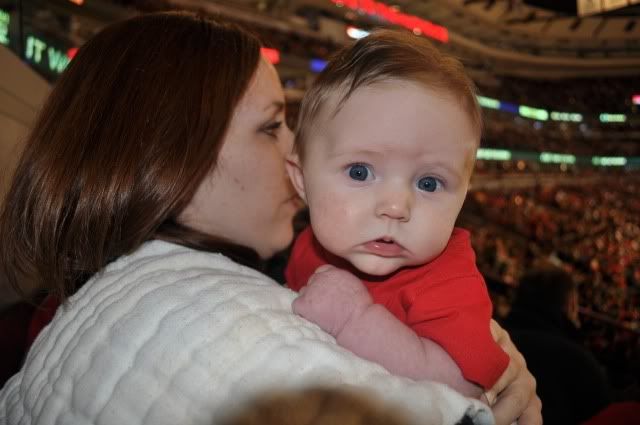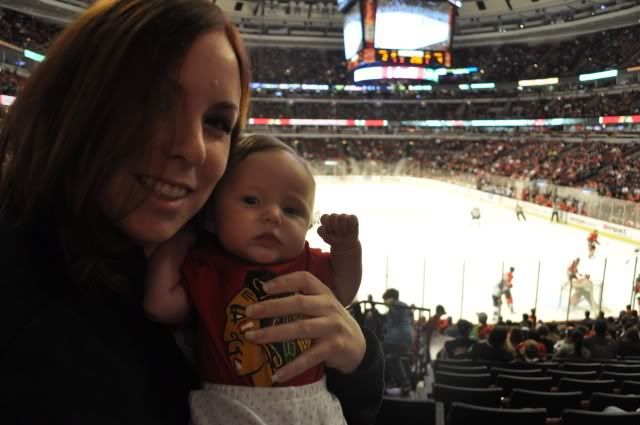 Her favorite thing to do with daddy! Watching the Hawks win!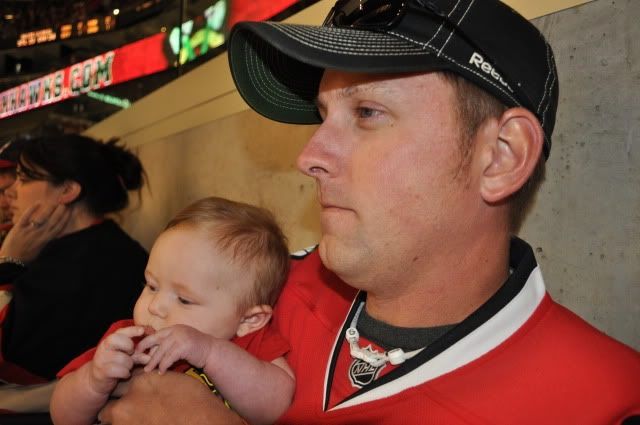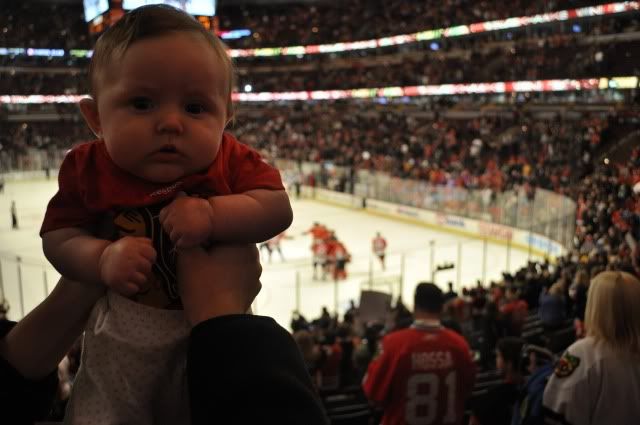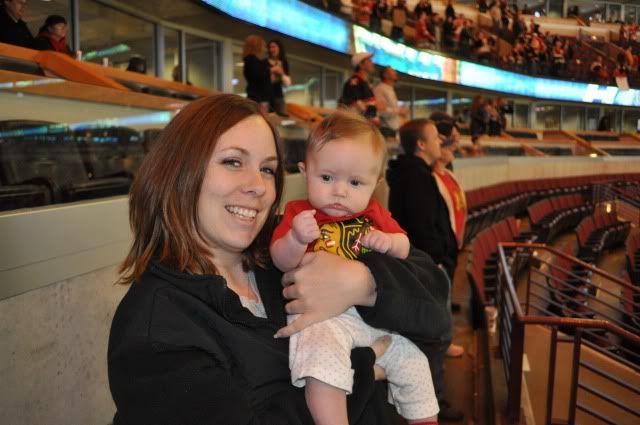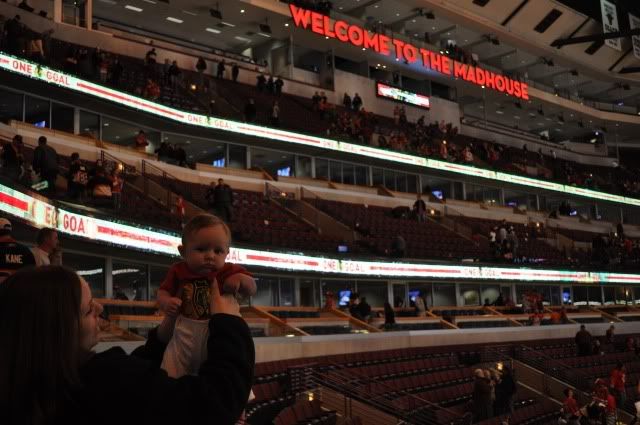 Our perfect little family!!!