... today is the day we found out we were going to be parents! That was such a great day!
This weekend we took Brynn to a pumpkin patch and she had the best time. Once she found the pumpkins that are her size she brought about 10 over to Jeff and then would bring them and put them away.
She also loved the hay maze. It was the perfect height for her to go through.
Look at how big she has gotten! (None of these pictures have been edited yet but I had to show them off.)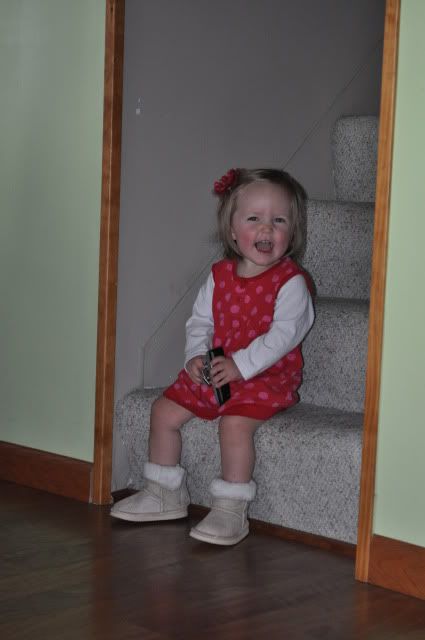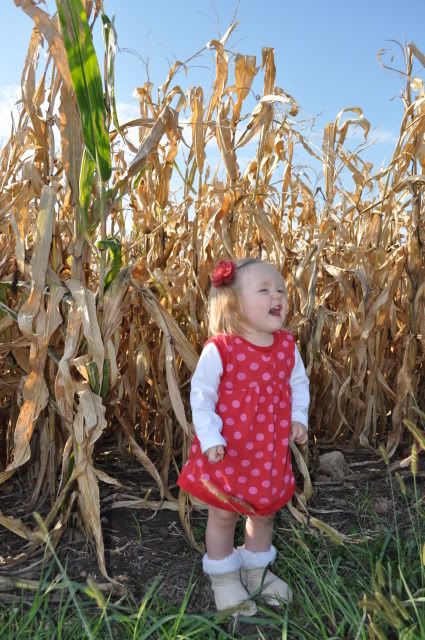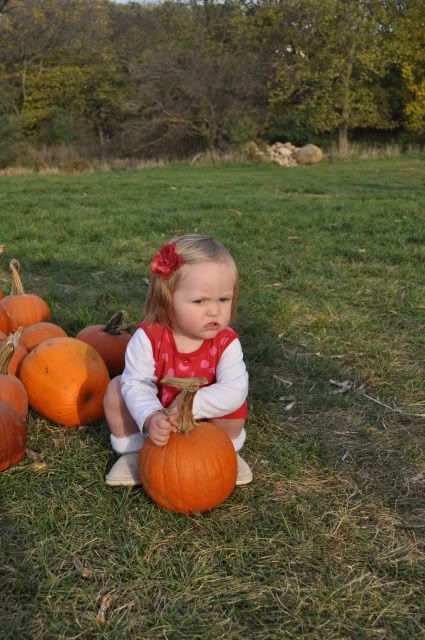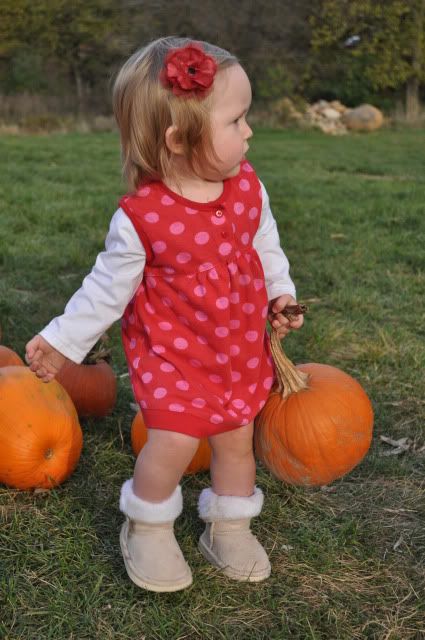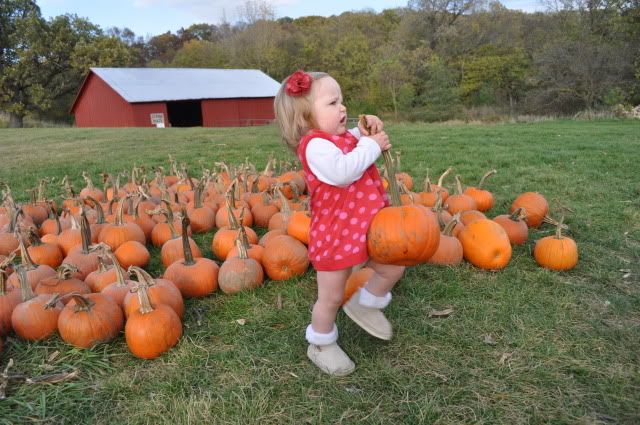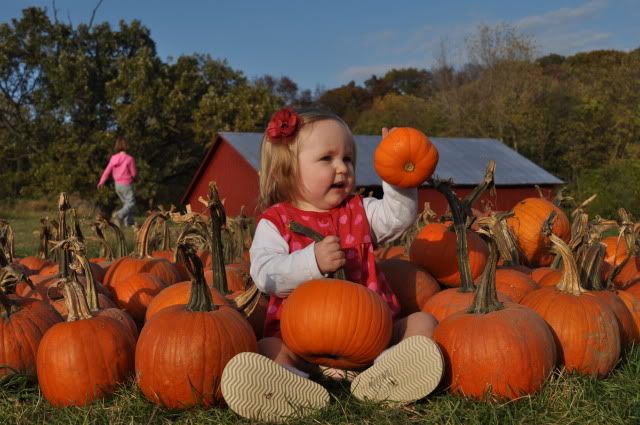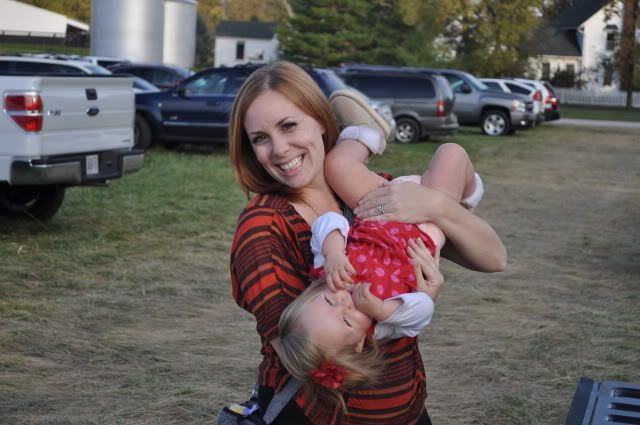 xoxo...P