Happy One Month Birthday Baby Love!!!
I can't believe that my little girl is a month old already! It really doesn't seem possible, how can I have already been a mommy for a month?
We had Brynn's 1 month check up last night and she is doing great!!! 9lbs 11oz and 20.5" Long. The Dr was very very happy with that. I'm not looking forward to her next appointment though. It is her first appt with vaccinations. :( Thankfully I scheduled it for a time J could come so I don't have to hear her cry on my own. I don't think I could do it.
Monday we had our her newborn/first month photos taken. I have only seen a preview of a few so far but I L-O-V-E them! and I mean LOVE!! Our Little B is so cute!! As promised this post is going to be loaded with pictures! Oh and to celebrate Little B's 1 Month Birthday I am going to see Bon Jovi tonight! WAHOOOOOOOOOOOOOOOOOOOO! And I will be having a margarita! Oh how I'm looking forward to that.
Let the viewing begin!
Little Miss Attitude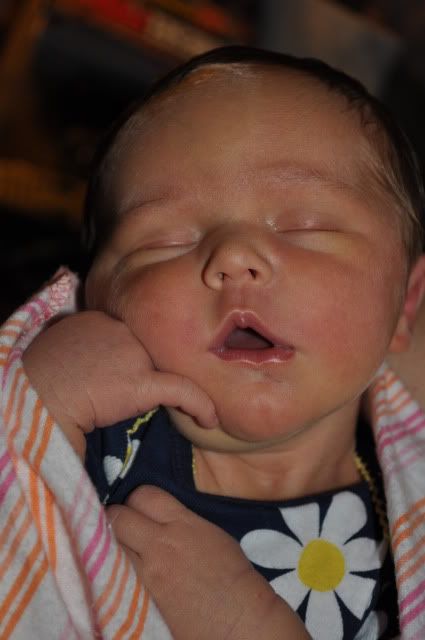 Wearing an outfit from when my sissy was a baby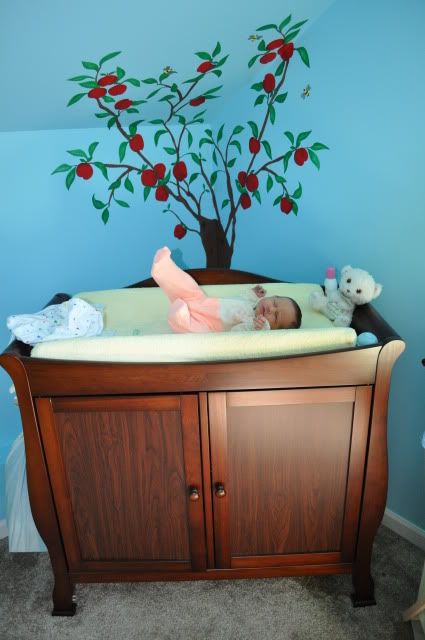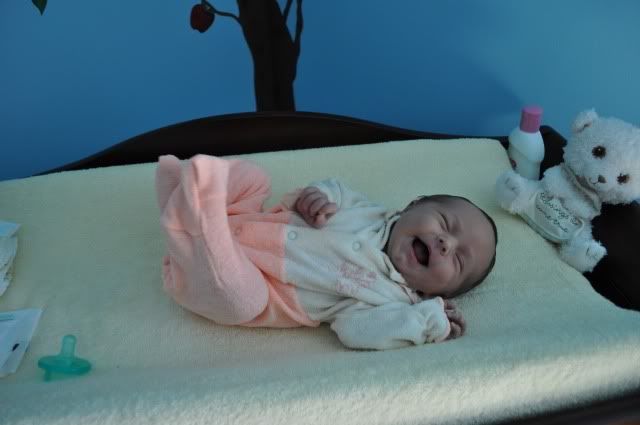 Cousins! Chance and Brynn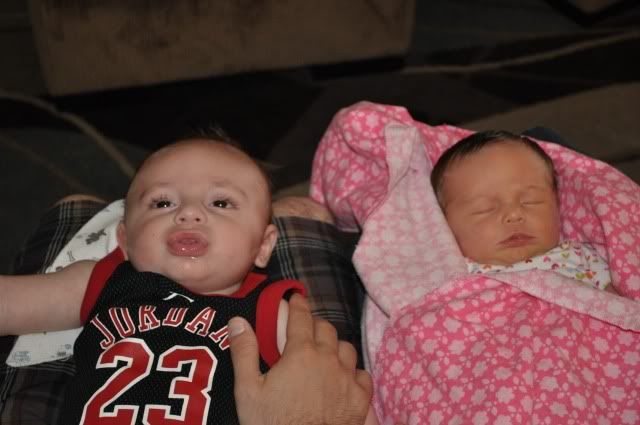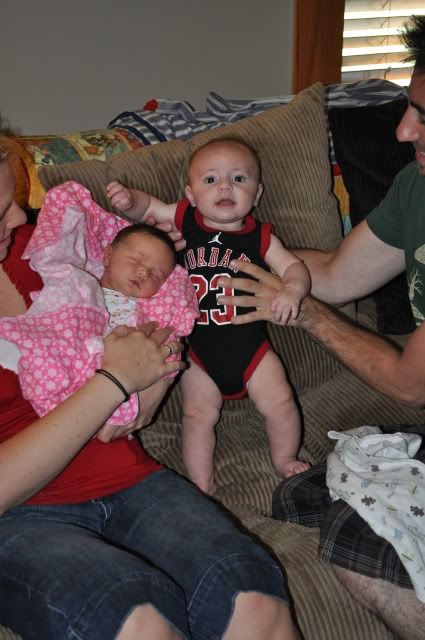 Baby Feet! Oh I love Baby Feet!!!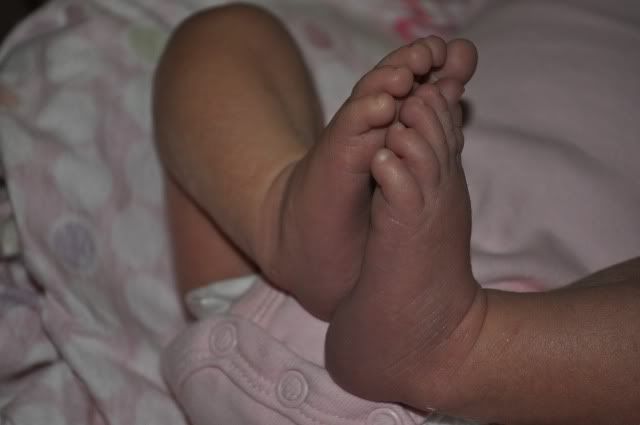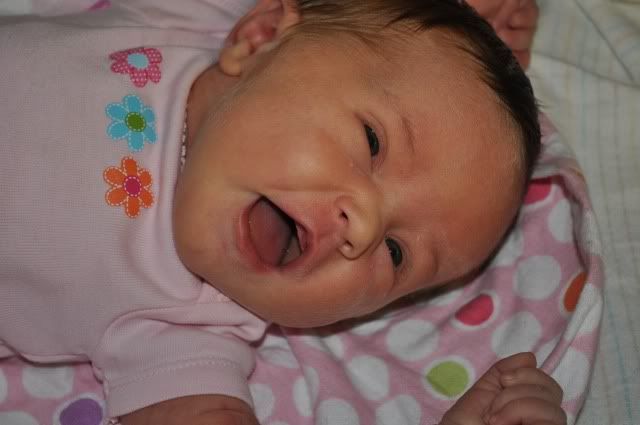 Trying to eat her Seahorse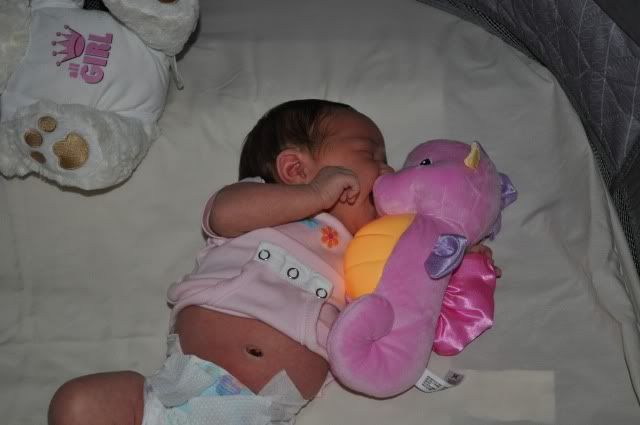 Brynn and my Grandma - Her Great Grandma
Chance and Great Gram - Can't believe he is now 4 months by the way!!
4 Generations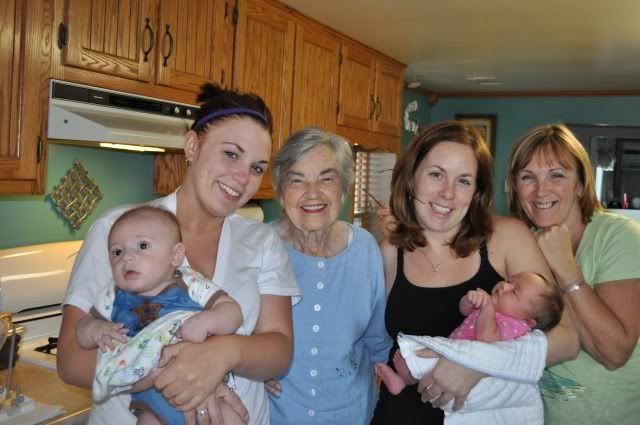 My Baby Love using my baby blanket that Gram made me.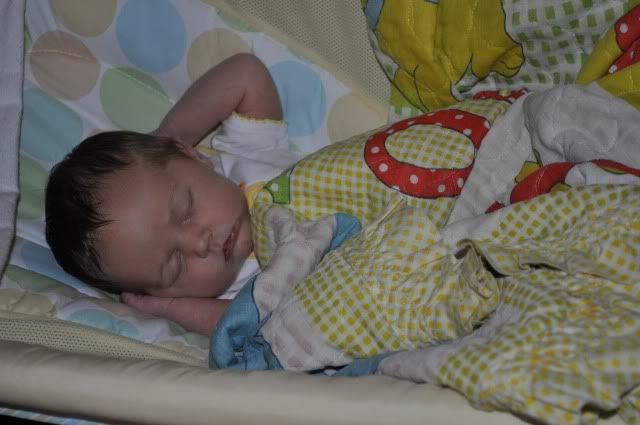 A Preview of Pics from Monday!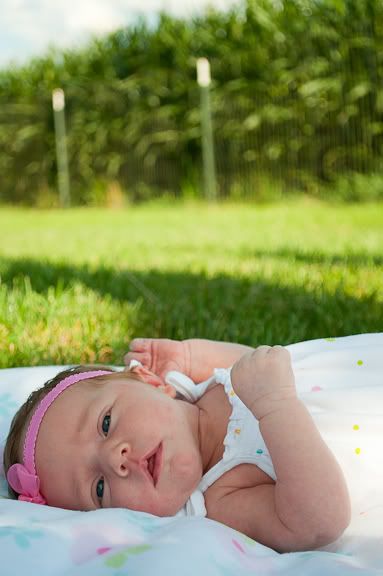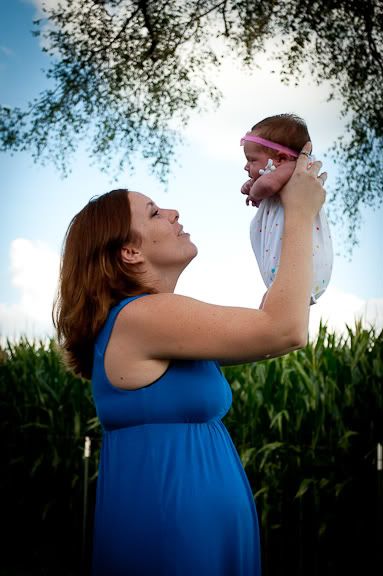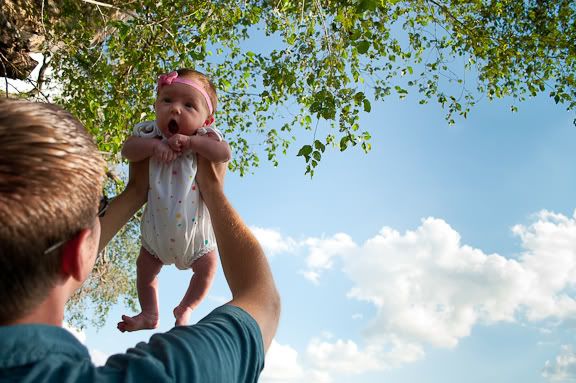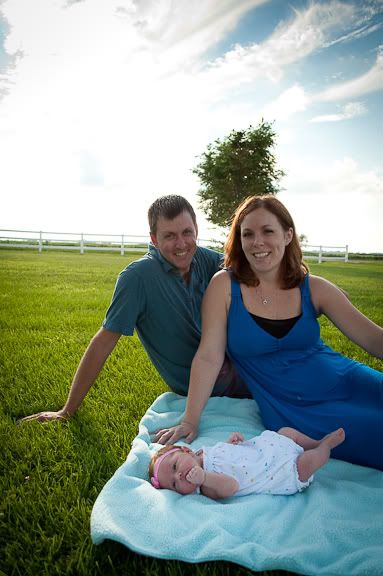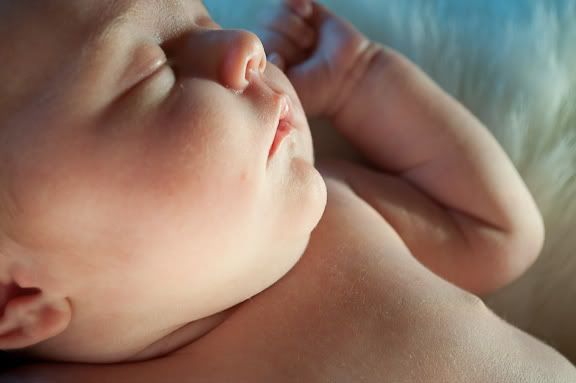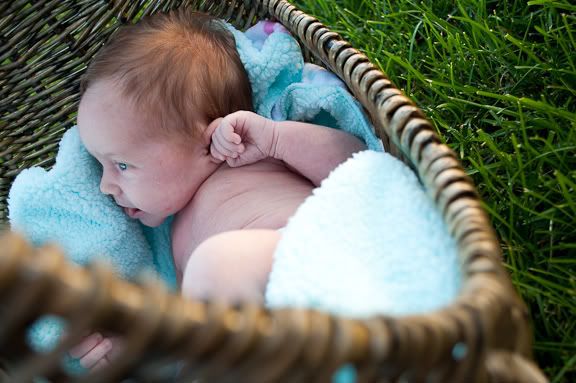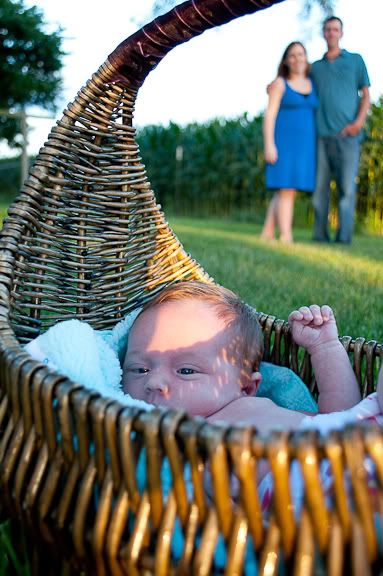 I can't believe how much I love my Little B. I'm truely blessed.