What am I training for?
My very first 5K. I don't know what I'm thinking but I'm going to do it.
I'm doing a variation of the Couch to 5K program and went on my first run/walk yesterday. Though maybe I should have called it my first walk/run because there was for sure more walking than there was running at this point. But that is to be expected and how the plan works.
I was out for about 1/2 hour and went approx. 2.2 miles.
I'm so proud of me. :)
The 5K is September 25th at the zoo.
Wish me luck everyone.
Now onto Father's Day.
Brynn and I are so greatful to her dad. J is just amazing with her and he loves her so so so much it is the best thing to watch them together. One of the best things for me to see is the way that girl lights up and yells (and I do mean yells) "hi dada" when he walks in the room. It is awesome.
For Father's Day J wanted to spend most of the day just chilling out with us so we did just that. All 3 of us even took a nap. About 3:30 that afternoon we took a drive to the place we got married. Starved Rock State Park. We love it there and they have delish food. So we ate dinner and I may or may not have snuck into a wedding because the DJs that did our wedding were there. :) It was great to see them.
J hasn't gotten all of his present yet because it isn't here yet but when it gets here I will show you. It is way cute. One of my friends Heather inspired me. :)
Here are some pics we took. I was shocked but I accidentally left my camera at home so they are cell phone pics. :( (Still cute though!)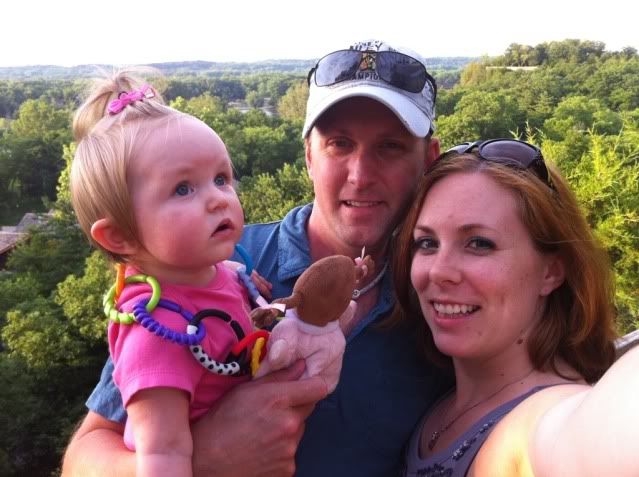 This picture of the 2 of them melt my heart. <3!
And my question is simply this....
HOW IS MY GIRL GOING TO BE A YEAR OLD ONE WEEK FROM TODAY?!!
Here are some other cute pics we took recently - also cell phone pics because I haven't taken pics off my camera recently.
First pigtails!
I just loved this outfit!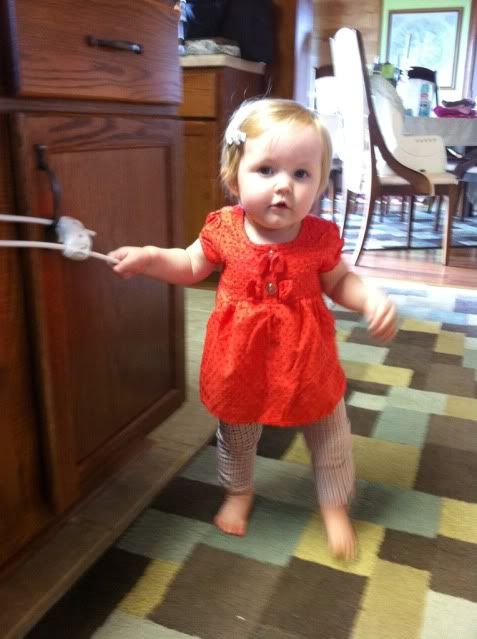 How can you not love this face?!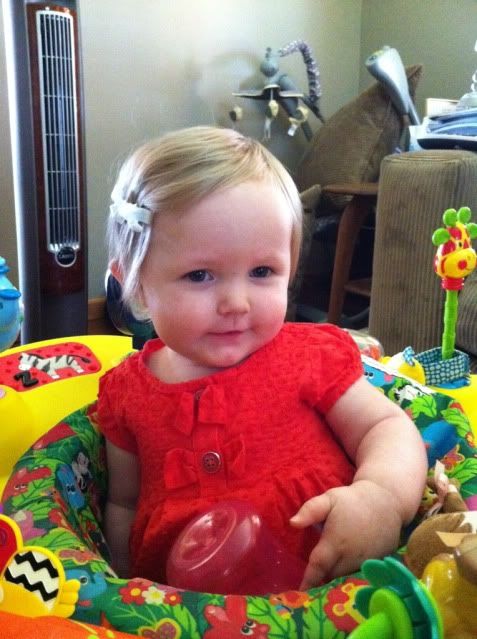 xoxo.... P.