is getting in the way of blogging. :) Not that that is a bad thing. All the time anyway.
We have been crazy since I last posted. We have been fighting with GM... my car is, well was, a 2008 Chevy Equinox. NOT ANYMORE! It had just over 50,000 miles on it and within the last month and a half has had 2 new motors put in it. Clearly at that point I decided heck no I'm not driving it anymore. It isn't reliable and I don't want my precious little girl in it. Sooooo after some long drawn out bargaining with GM (ending with GM, not us, getting the better end of the deal) and figuring out some things on our end we are the proud owners of a brand new 2011 Chevy 2500 Silverado.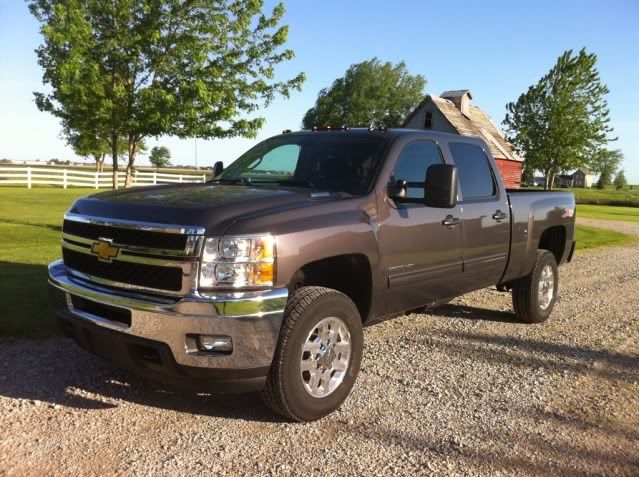 Pretty huh?! (Don't ever tell J I called the big manly truck pretty!)
So you might be asking yourself... your going to drive that all the time? Well no. We are getting rid of Jeff's old truck and planning on getting me a Jetta TDI wagon. :)
People crack up seeing me in the truck though. I have had more than one person comment on how little I look driving it. To them I say you think I'm little? Check this out...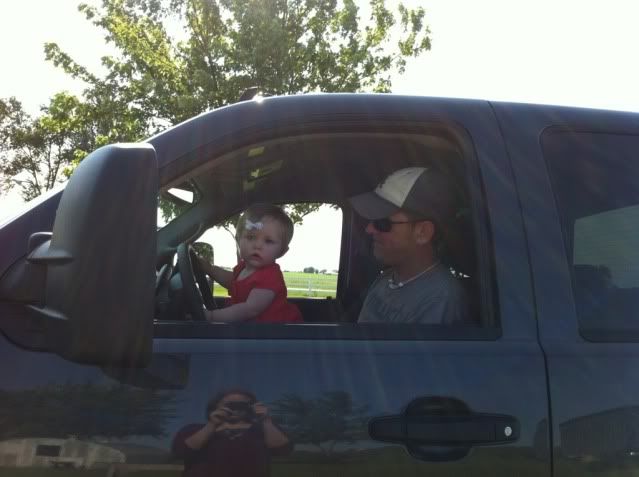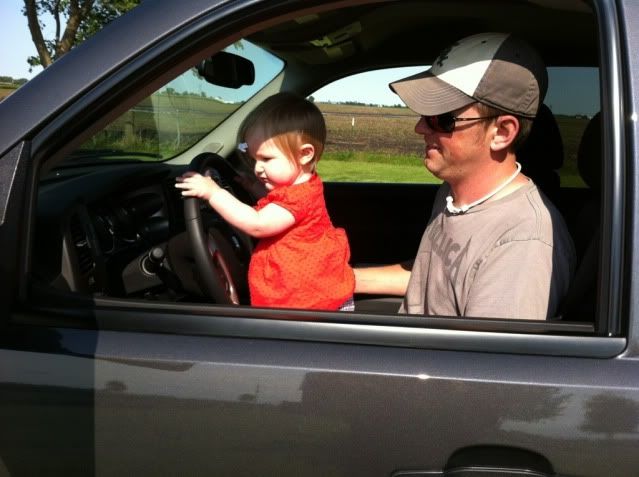 **Disclaimer These photos were taken in our yard driving through our grass. We were not on a road being reckless. And the photo of her in the bed of the truck is while the truck is in park. We were using it as a "play pen"! haha**
In other news we have been working around the house constantly trying to get things better organized and make improvements since we are stuck in this house for a while.
And.... I have been planning B's 1st Birthday party! My girl is almost 1!!!! How how how did that happen?
For some completely bizarre reason I can't get a picture of her invite to post but I will figure out a way after her party.
I have some great little decorations all set ready to go and her outfit is soooo cute! I can't wait to see her in it. I have adorable plans for her cakes so lets just hope they turn out ok. haha. I can't wait for her party but the day of her actual birthday I think I will probably cry.
I can't believe the little girl my baby has turned into. She amazes me more and more every day. I just adore her.
I promise the next post will not be so far off. Things have just been crazy.
xoxo... P