I just realized I'm a bad mommy! .......
(Kidding! I'm bad at blogging!! I actually think I'm a good mommy, and the perfect mom to Brynn. Even if people don't or won't always agree with my decisions. She is my daughter not theirs! But that is a totally different topic.)
Brynn had her 4 month DR appointment on November 5th.
She weight in at 13 lbs 3oz (35%) and was 25" tall (75%).
The DR even laughed and said it looks like she got her daddy's genes!
Here is pic of the B at the DR! And a few from our 4 month photo shoot!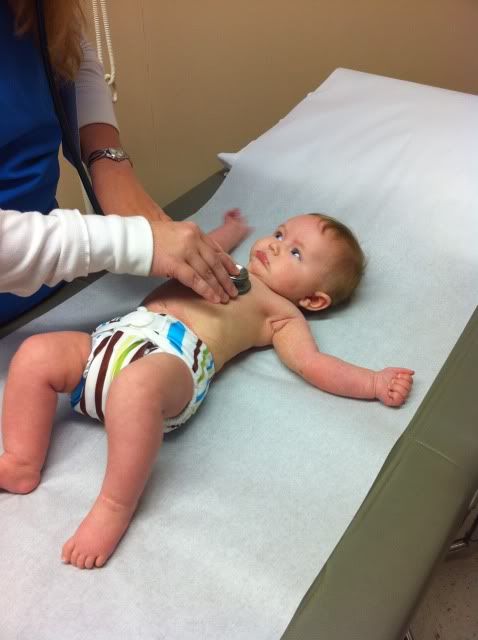 She loves her Bear!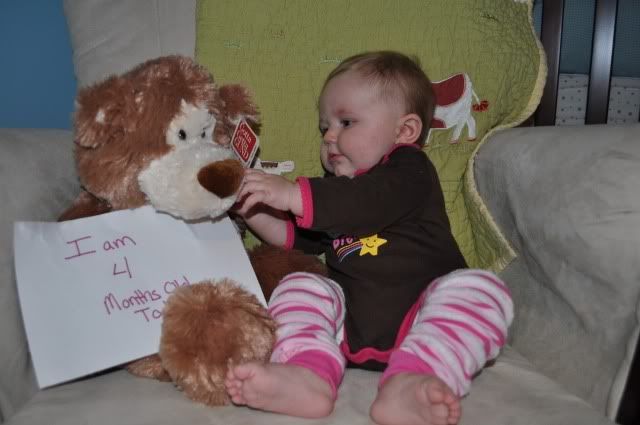 This one just cracks me up!
I love this one from right before bath time! She LOVES those feet!!!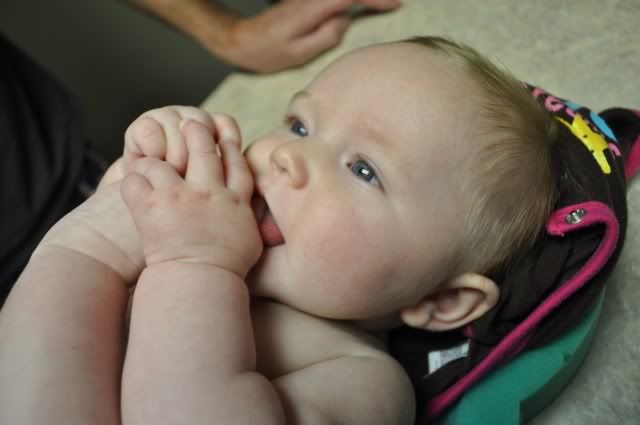 I would like to introduce you to Angry Elf Baby! :)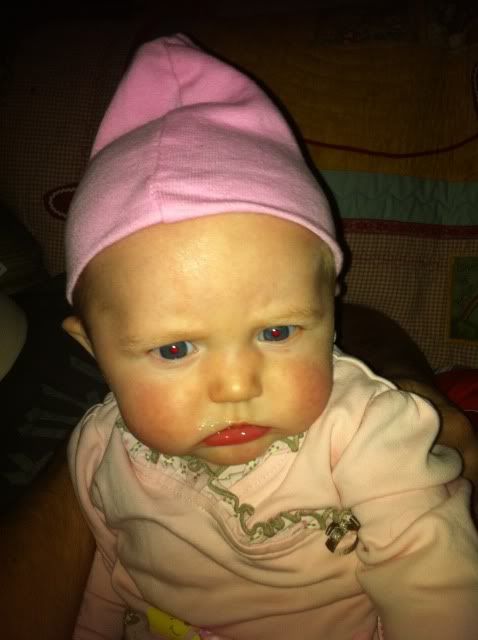 My little sweetie!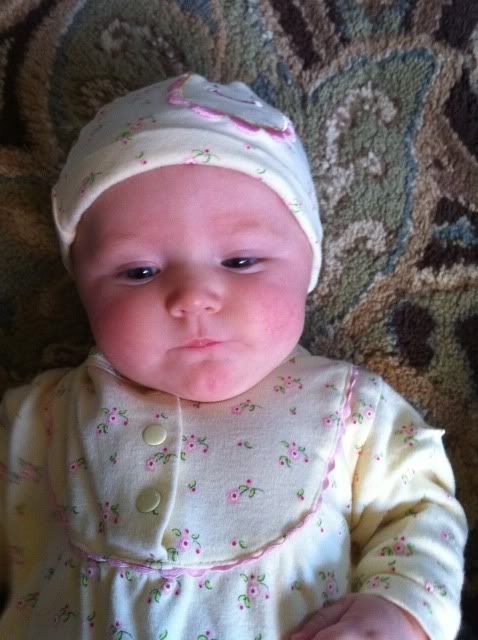 And don't worry I haven't forgotten that I still owe pictures from the pumpkin patch and Halloween!
xoxo...P