My 29th Birthday!!!!!!!!! Let's talk about now Brynnie Bee is over 6 months old.
We just had her 6 month check up on the 6th.
My little girl is 14lbs 10 oz and 25.25" long. She is a little thing! Only 10% for weight and 25% for height! But she is growing steadily and the Dr is very happy with where she is at. She is just a petite little thing.
Here are some 6 month pictures I took! I love love love my girl!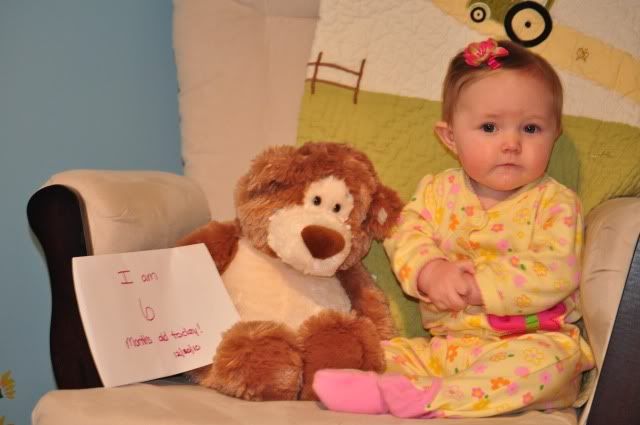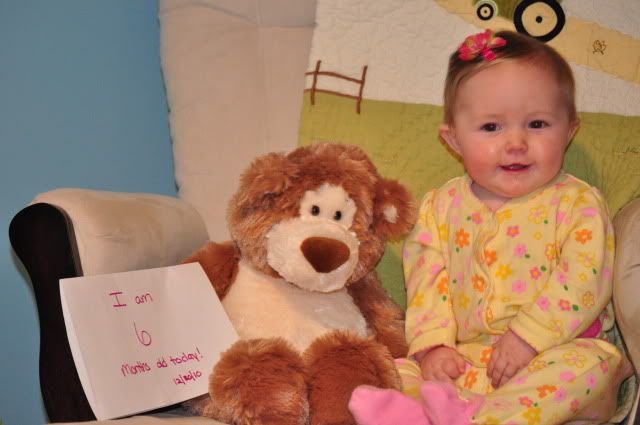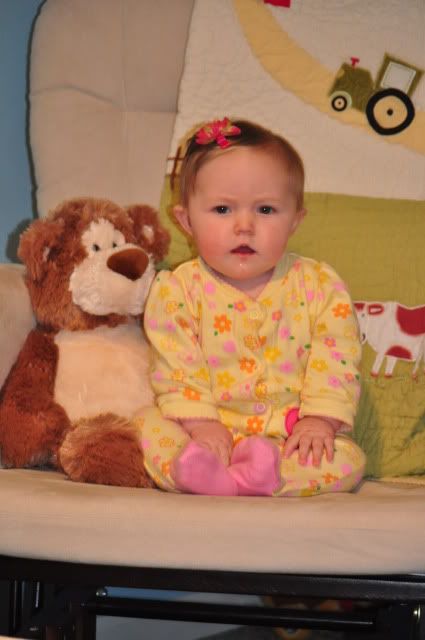 And because I think these 2 are funny...
This girl is sure to make my birthday a very happy one! I can't believe I'm 29 as of 5:18 this morning! J, B and I are going to dinner with my family tonight! I'm so excited.
xoxo...P