This weekend my mom came over again to help work on little B's room. It is turning out so cute already - and we still have tons of work to do! We are doing a farm theme in her room and stenciling some pretty cute things on the walls if I do say so myself!
My cousin did a garden theme in her kids room and we are borrowing some of her stencils! Thanks!! So far on Saturday we got most of the apple tree done and a row of sunflowers under the window in her room. I felt quite accomplished (especially since thats all we knew for sure where we wanted them. This week I plan on assembling at least her crib if not both the crib and changing table to get a better idea of where we want the furniture so we can decide where we want the rest of the stencils and details in the room.
Here are some pics of our progress since last time.
Keep in mind there will be more branches and obviously apples in the apple tree. And the bottom looks a little weird 'cause of the ledge but it will be hidden by the crib or changing table.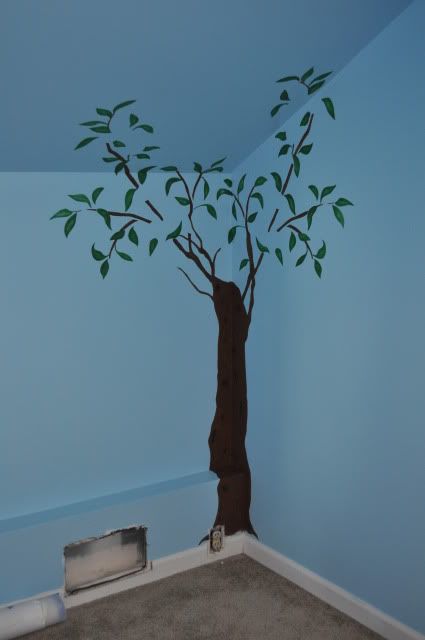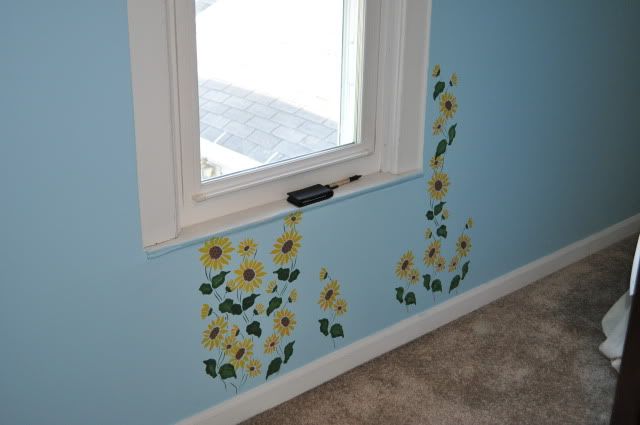 Sunday was an amazing day!! J & I slept in, layed on the sofa talking about how our life together has gone and how happy we are to have this little girl joining our family. Then we got up got ready and went to the Hawks game!! WAHOOOO! They won. It would have been terrible if they lost that game and been down by 2 heading to Nashville for the series. It was an exciting game and we were very happy with the shut out!