This past weekend was incredible! I loved it.
Saturday night we had a wedding to go to for one of my brother's very good friends. It is so weird to me that Alex has friends that are getting married. I don't know why. They are only 2 years younger than me. But I have known these boys since they were Freshmen in HS! HS!!! They were so little!!!
Anyway, the wedding was so fun and we had a great time.
Sunday though... Sunday was Amazing!
We went to the Blackhawks/RedWings game. Sadly we lost. :( But.... thanks to the Dallas Stars we are in the playoffs!
So what was so great about the day you ask. Besides the 85* temps (WAHOO!) there were many high points in our day.
1. J & B got their picture taken (by me of course) with .... BOBBY HULL!!!!!!!!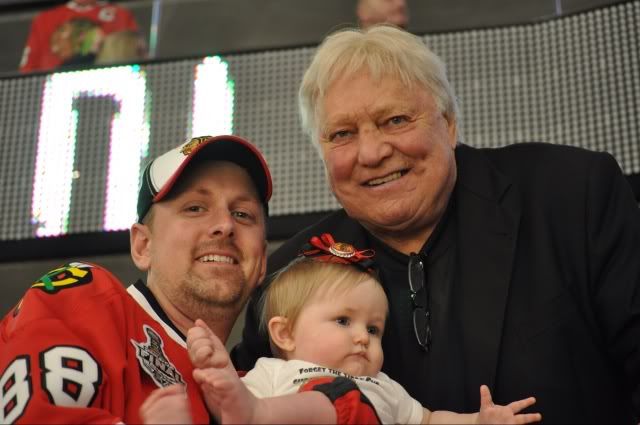 2. Brynnie was on the big screen at the game! (I'm sooooo mad I didn't have J take a picture of the screen!)
3. I had 4 women come up to me while I was changing her diaper and comment that she was so cute on the screen - she was drinking a bottle and bouncing up and down "dancing" to the music. A couple also commented on her cloth diapers! :)
4. We took her to the park for the first time. It was wonderful. I LOVE the park. She screamed when we took her out of the swing. She had the best time.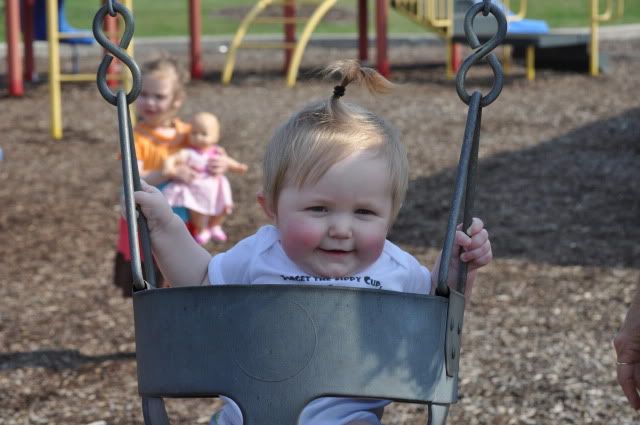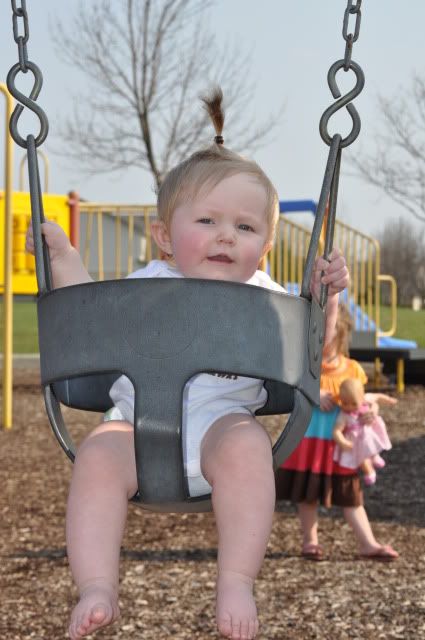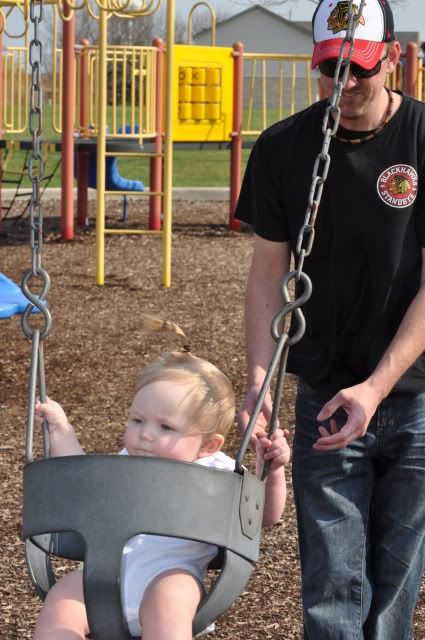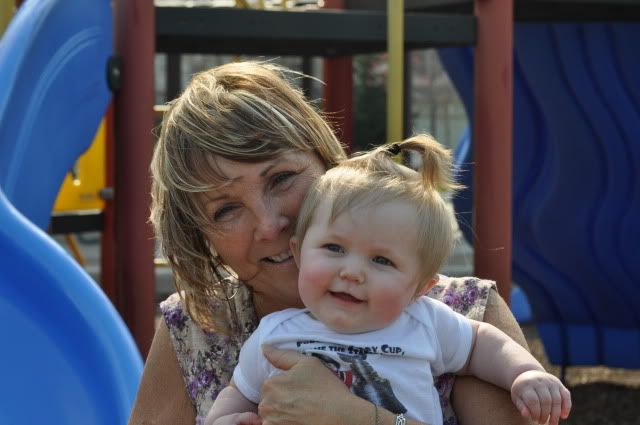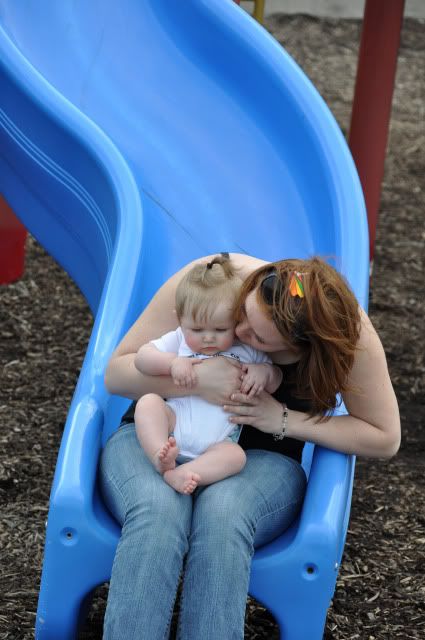 xoxo... P
PS. Brynnie is a Sox fan!