**Disclaimer** I could have sworn I hit "Publish" about a week and a half ago until I came on to start another post today. Apparently I didn't. Oops!
I had an AMAZING weekend with my friends! It was incredible to FINALLY meet these women. I picked a few of them up from the airport and when I got there it was so cool to know exactly who was who. There was no need for introductions! It was kind of a sureal feeling.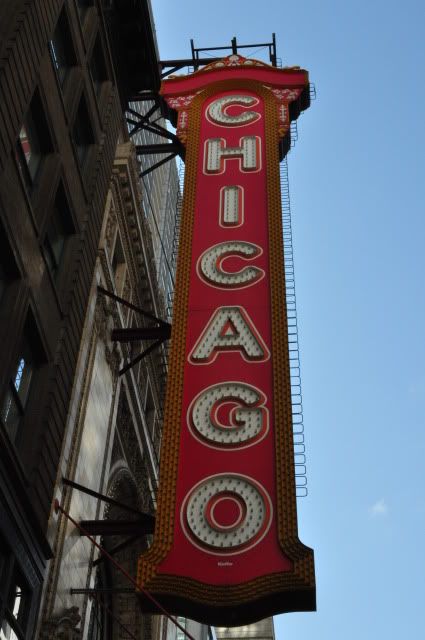 The girls I picked up were incredibly nice and went with me to drop off Chance after babysitting for a few days. (Talk about exhausting.) We then took the EL to our hotel and after getting settled (and finding a nice surprise of wine in our rooms) we met at the hotel bar for drinks and appetizers. As more and more people arrived they joined the group before we all got ready for dinner.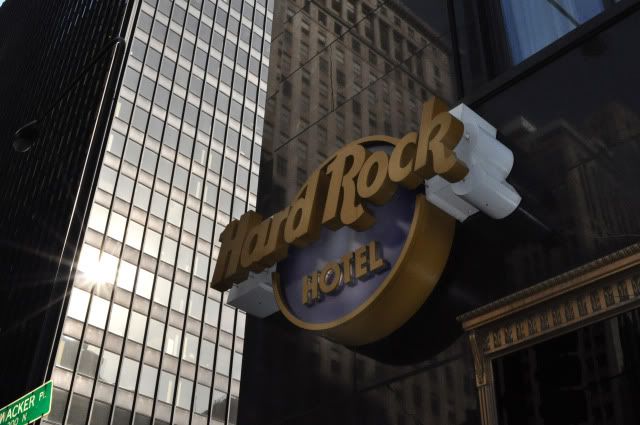 There were 11 of us for dinner that night and the company and the food were both great. Everyone pretty much went straight to bed that night since we were either tired from travel or running after a 12 month old and a 9 month old. ;)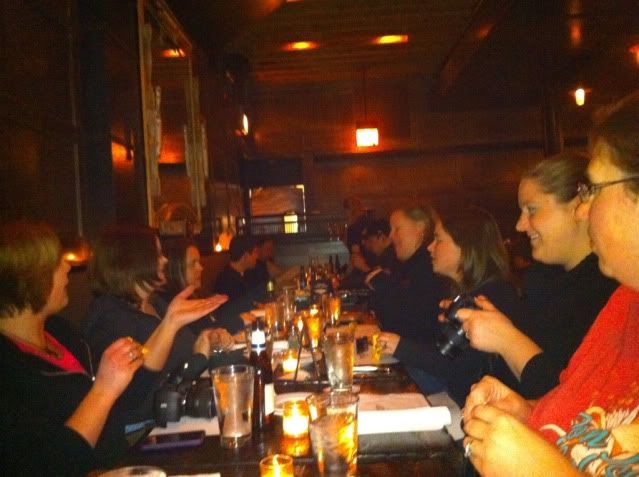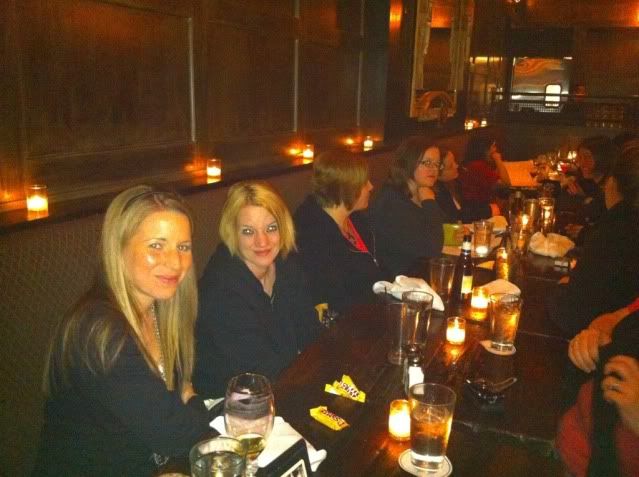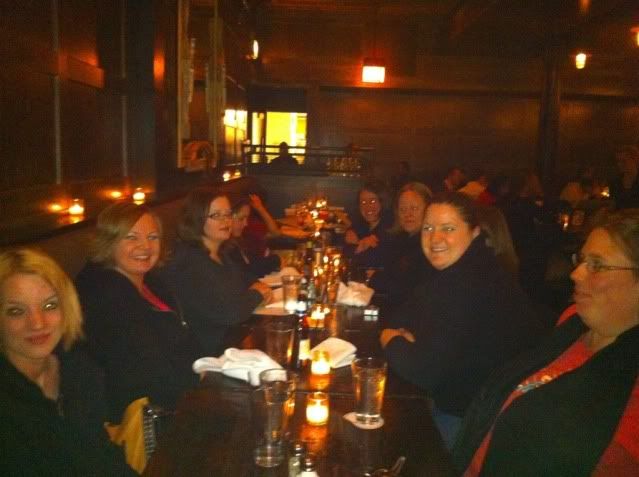 The next morning we got up early to go to breakfast. It was a pretty cool breakfast joint that when you walked in you got a donut hole, you sat down and got a box of Milk Duds and then after you had your meal you got a little scoop of ice cream. Ice cream at 8AM? YES PLEASE! ;)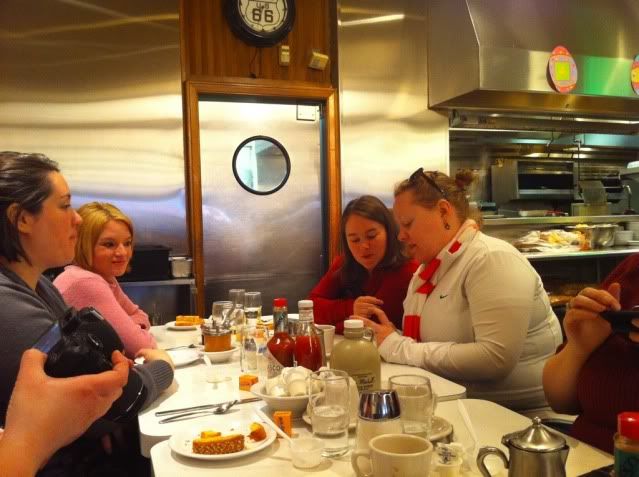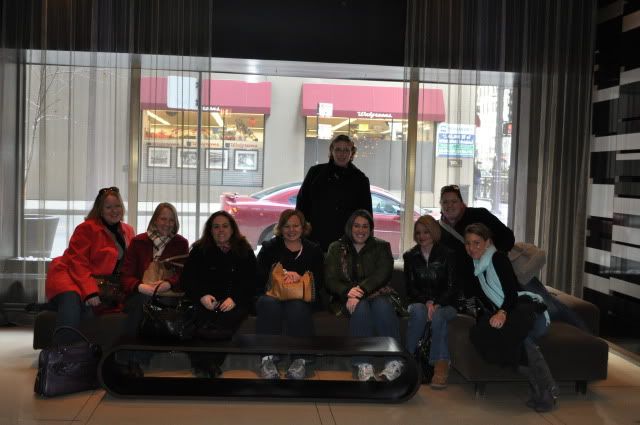 After we all got ready for the day and one of the other ladies arrived most of us went on a Trolley tour of Chicago. (The other ladies did a food tour) We met the Trolley at Millenium Park and before we did that we took a bunch of pictures by the bean.
One of the stops on the tour was Water Tower Place where we got off to grab a quick lunch. (And stop at the Hershey's Store for our free chocolate bar!)
(Can we talk about the size of that Hersheys Syrup?! YUM!)
For the next leg of our journey we had to ride on the top of the bus! HOLY COLD!
Our next stop was the Sears Tower... ok it is now called the Willis Tower but not in my mind.
We all had tickets to go up and J was going to be bringing B down to meet all the ladies so they were going to join us there. Sadly he was running late and the line was supposed to be 2 hours long and he wouldn't have been able to meet up with us. So I decided to save my ticket since it is good for a year and went back to the hotel to wait for them.
It worked out ok in the end since all of the ladies got to meet them.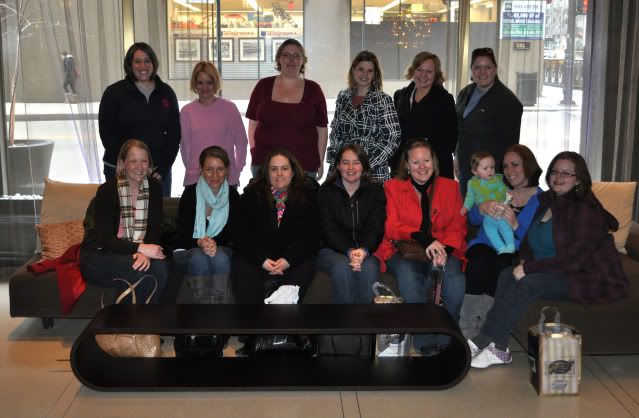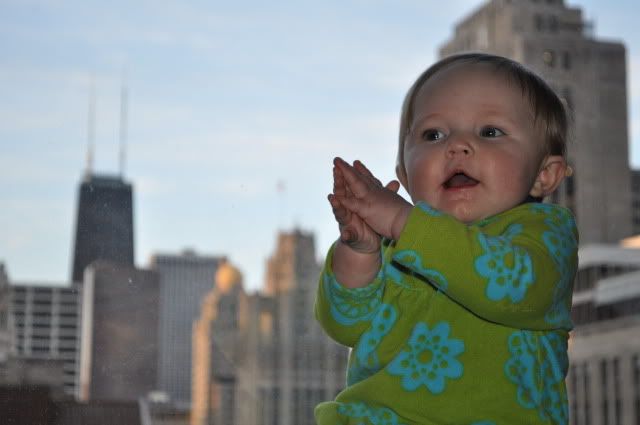 I put Brynnie in the window for a photo shoot after I fed her. :) She LOVED it!
That night we had dinner at the hotel - China Grill. So yummy.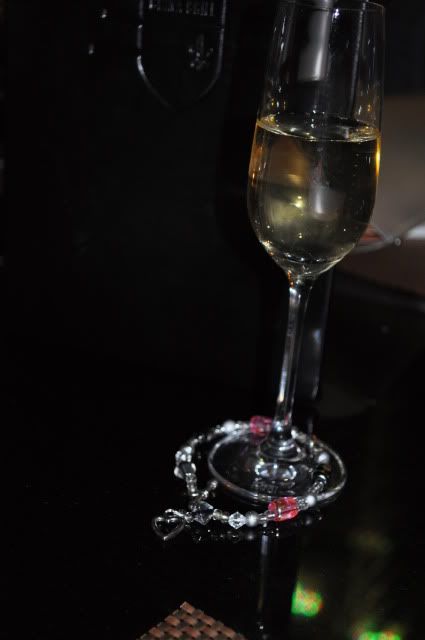 Thanks for the bracelet Amy! I wear it all the time!



We also had plans to go out dancing but since it was so cold we ended up staying at the hotel and going to the bar there.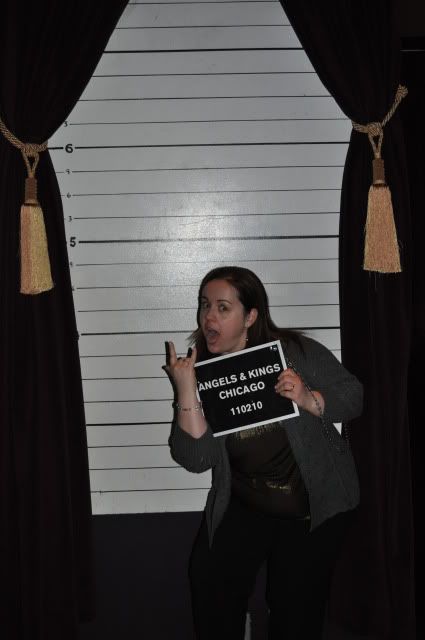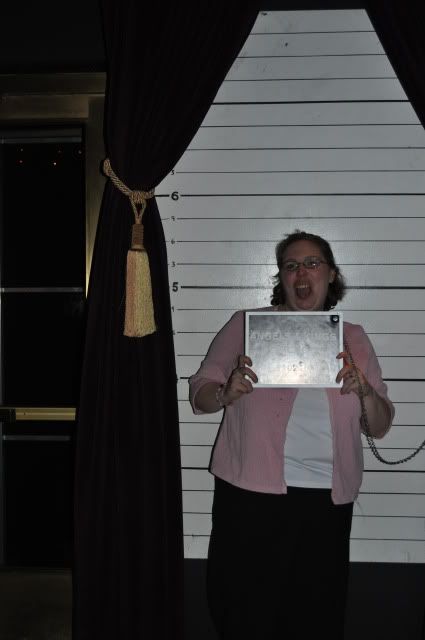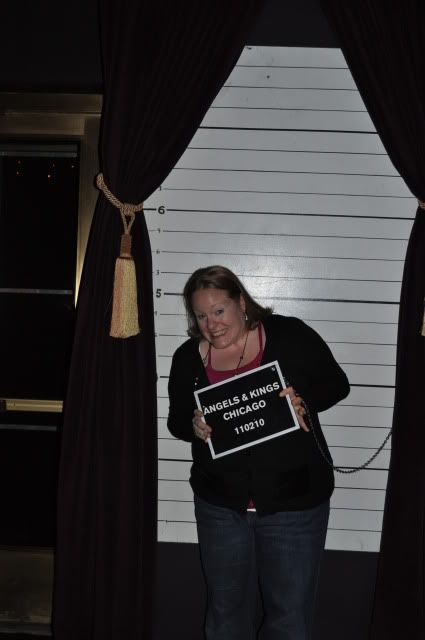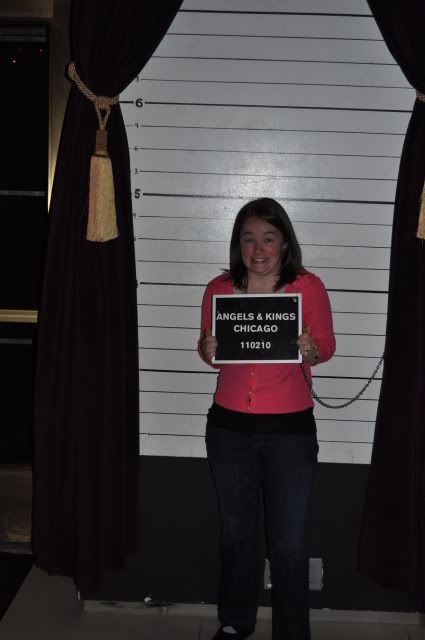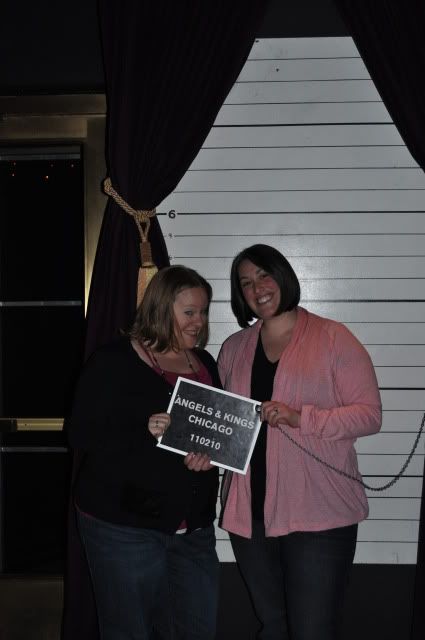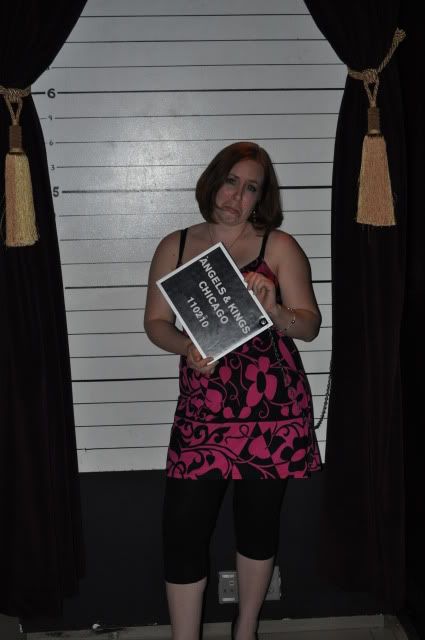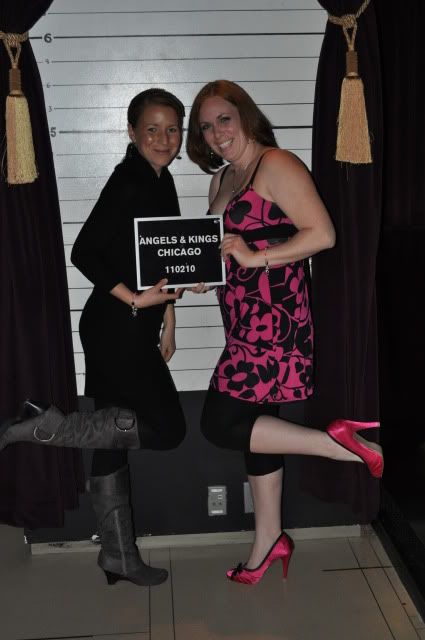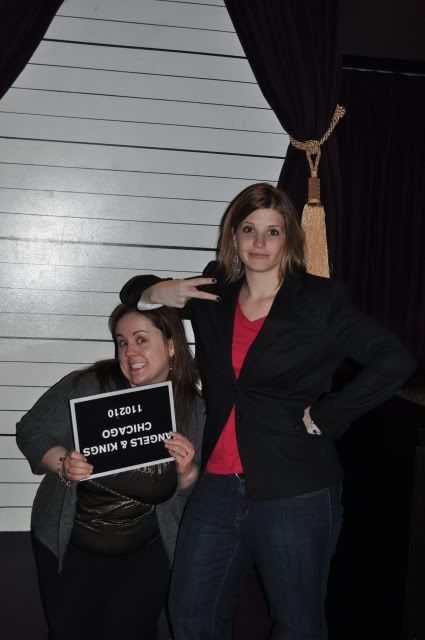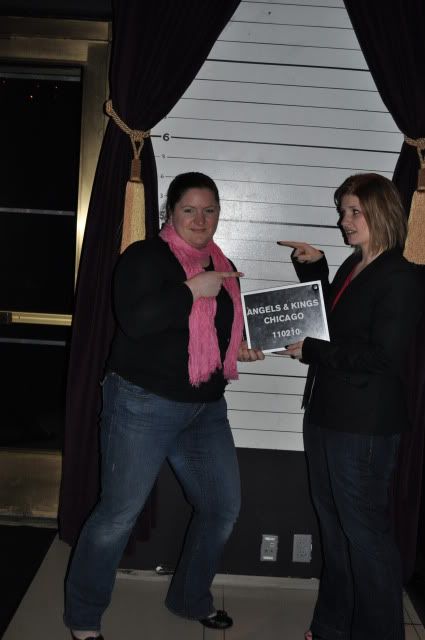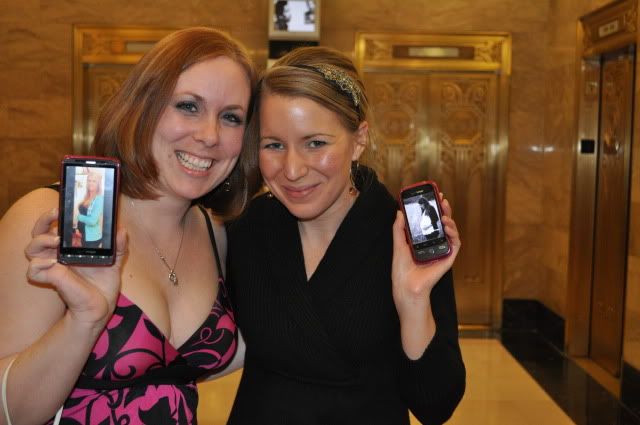 2 of our lovely ladies that couldn't make it were there in spirit. :)
Several of the ladies had to leave early to catch their flights but those of us that didn't met for a quick breakfast.




After we all went our own way I took the EL back to my sissy's picked up my car and headed home. It was much too short of a visit but I was so happy to meet them. We are already talking about our next GTG. We are thinking a beach somewhere... :)
Hopefully even more of us will be able to make it to that one.
xoxo... P