Well little miss had her appointment yesterday and it went really well!
She is a little bitty thing! 17lbs 1oz and 26" long.
The Dr said she is doing great and is on track if not ahead of some developmental milestones. That made me quite the proud mama!
There were no shots this time but some blood work and along with that blood work a test for lead poisoning since our house was built (oh about 100 years) before the 1970s. She did fine with the heel prick but when they were squeezing her foot to get the blood out she wasn't a happy girl.
Here are just a few of her 9 month pictures.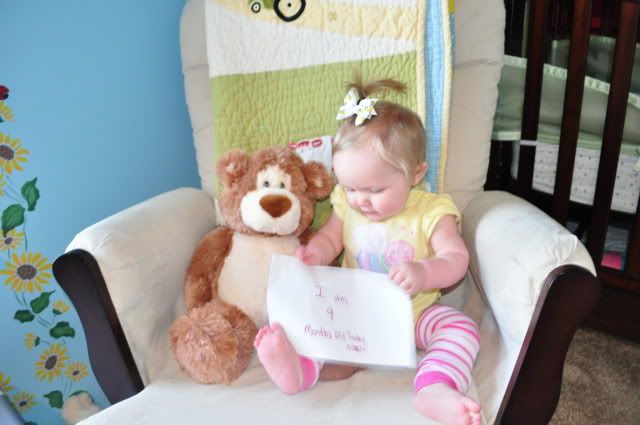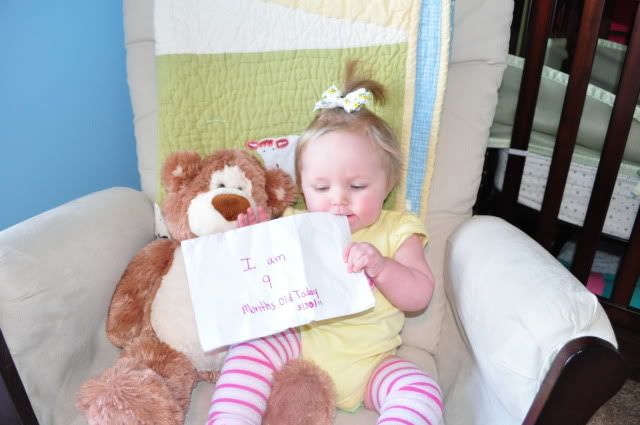 She LOVES her bear.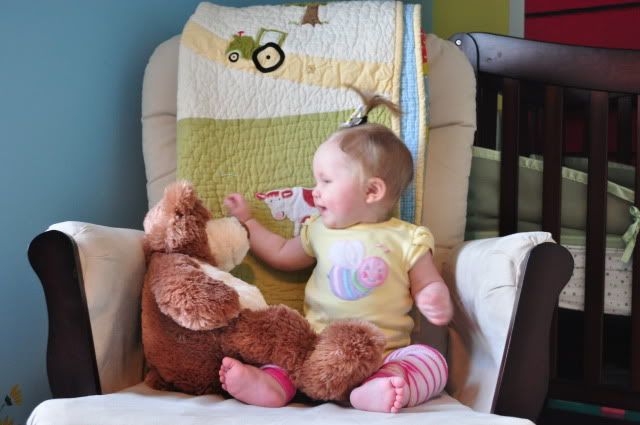 And she LOVES to give kisses to anyone that wants them! Stuffed animals included!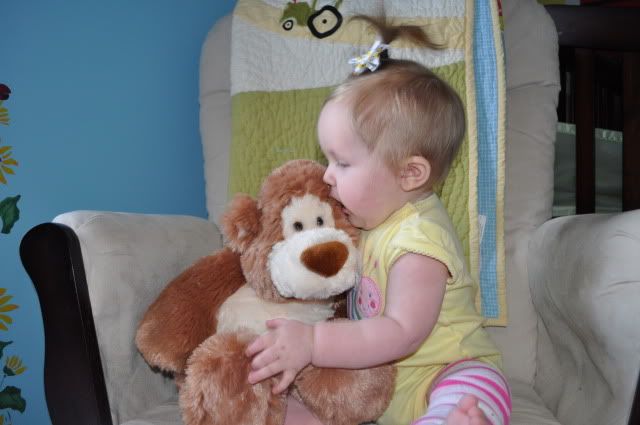 Standing in the chair.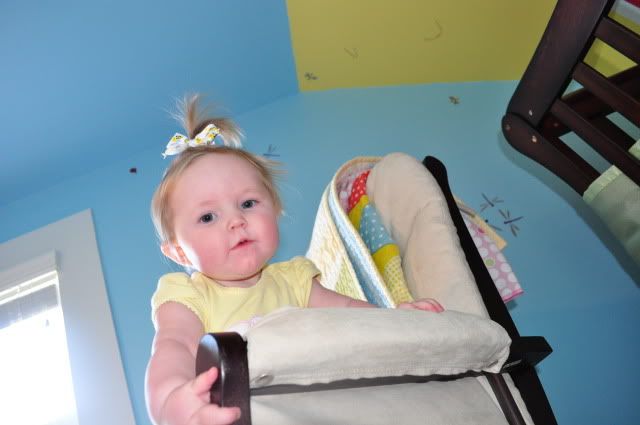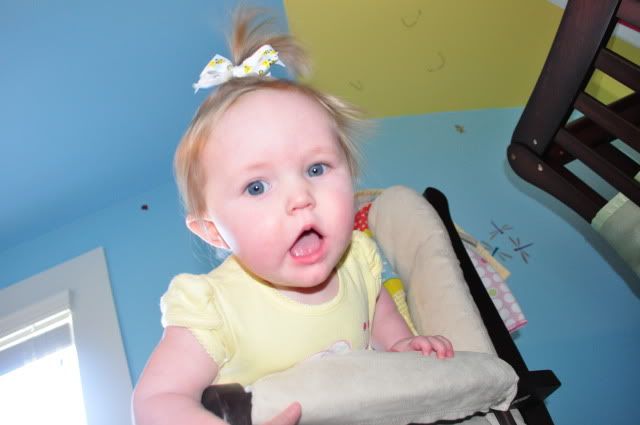 She hasn't quite realized that you aren't supposed to eat books yet. ...
Much better... learning from mommy. :)
blowing bubbles...
BIG bubbles!
Until next time...
xoxo... P