My girl is 8 months old!!!!!!!!!!!! 4 Months until she is a year! Here are some of her 8 month pictures.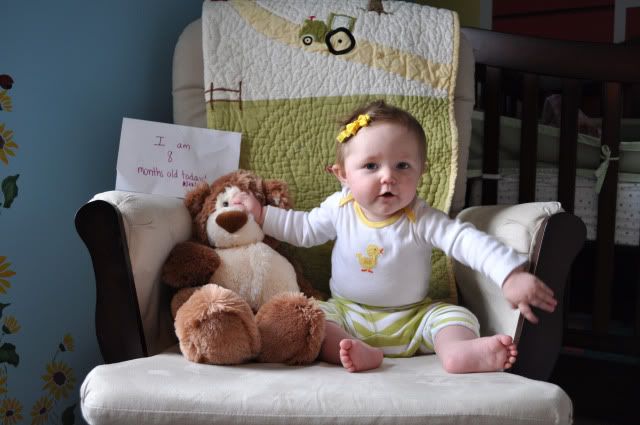 Here I come mommy!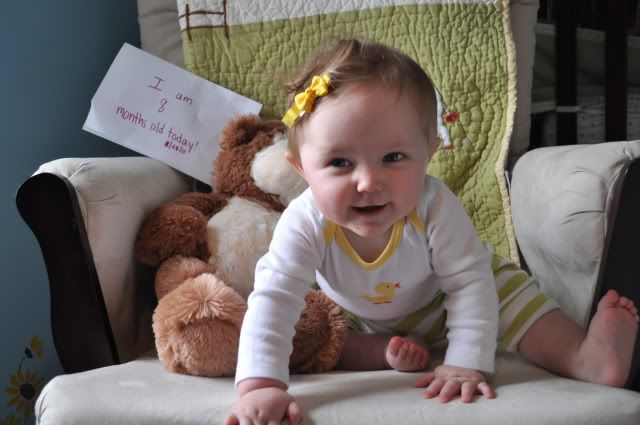 Yum-o!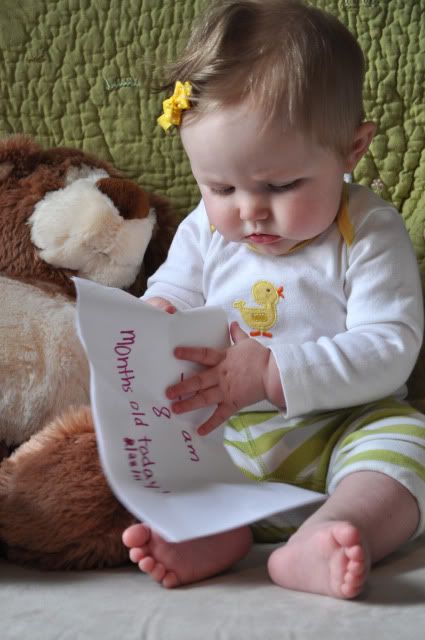 Her smile couldn't make me any happier!
This picture makes me want to scream and jump up and down with joy! My little girl "reading". If you know me you know I LOVE to read and always have. I hope that my girl enjoys it just as much as I do someday.
"Wow, can you believe how cool this is mom?"
"Hey mom! Do you see me? Do ya? Do ya?"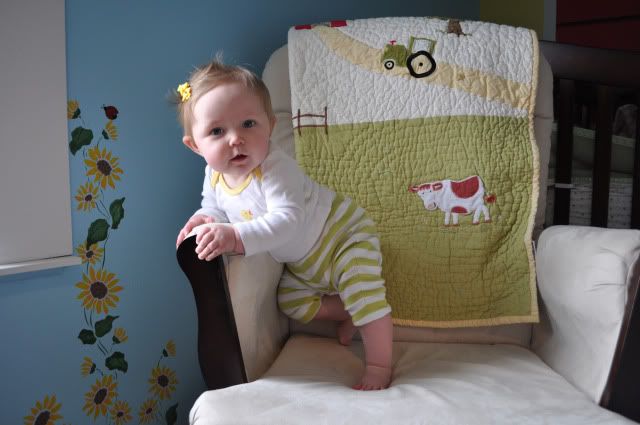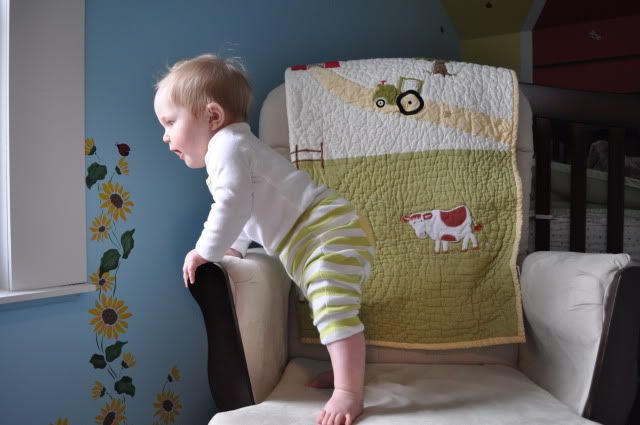 And because today is a VERY special day here are some bonus pictures!
J & I met 5 years ago today. We went on our first date 5 years ago tomorrow and have been together ever since. I love him more and more all the time and I can't believe how our lives have changed in 5 short years. (Though sometimes it feels like I have known him my whole life.)
I LOVE YOU BUBBA! xoxo!
March 4, 2006
March 4, 2011 (Crappy Cell Phone picture taken at work even though J didn't want to take one- because yep J and I now work together! - more on that in another post)
xoxo...P