Well I know this post should have been written a while ago and I'm sorry but I'm exhausted! Baking a baby sure can take it out of you. (Plus I have been busy busy writing thank you notes for all of the amazing gifts we were given for our little girl at our showers. She is already spoiled as all heck!)
May 8th we had our first shower with my family and it was AMAZING! My mom, aunt, sister and cousin went all out. They made my parents basement look like a farm! It was so cute. We had a wonderful time visiting with people that we don't get to see nearly enough and I got to snuggle our little nephew too! Can't beat any of those things.
The next weekend we had another shower with J's family, which was equally amazing! It was at his parents new house, which is gorgeous! Again it was so good visiting with people we don't get to see very often and the little man was there again! :) I just love him and his cuteness!
A few days after the shower we had our maternity pictures! I Love how they turned out! It was much colder out and not as sunny as we had hoped for (for some cool sunset pics) but it was fun and I'm so happy with the results!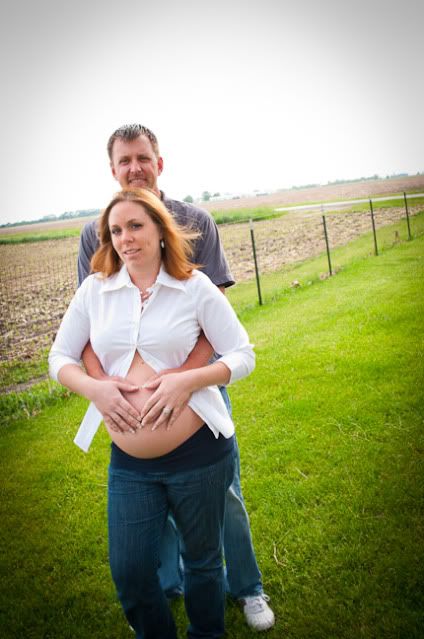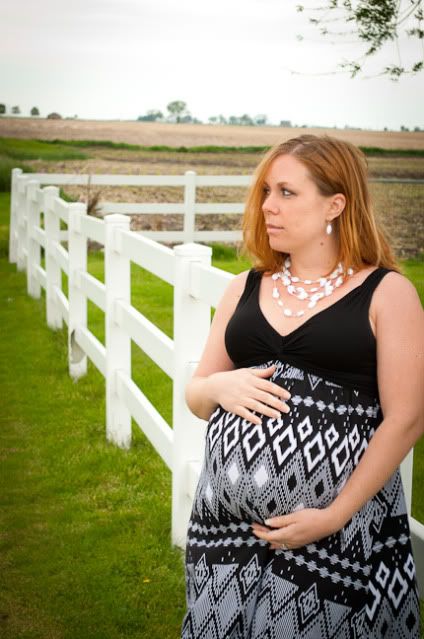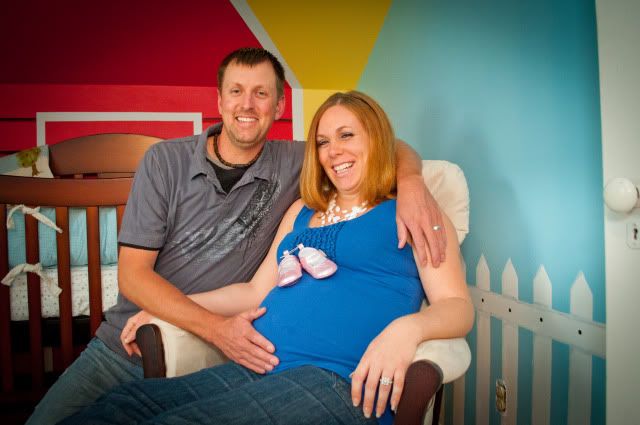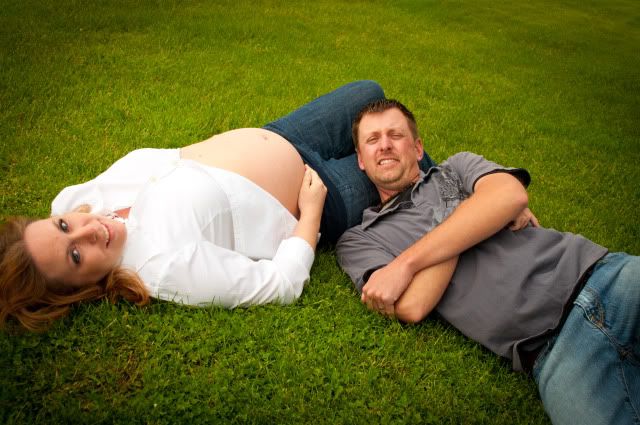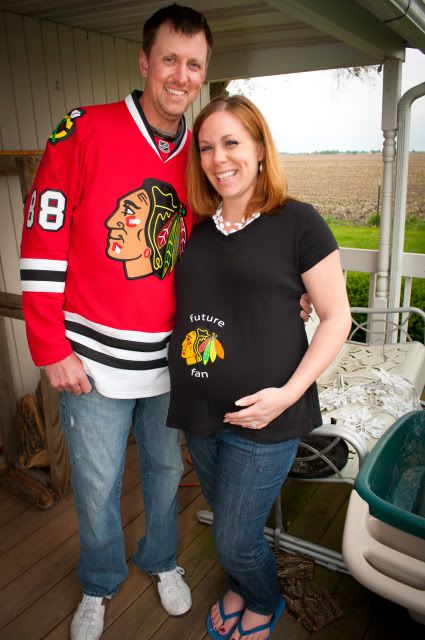 Since then things have been busy getting ready for little B. Her room is basically done. (Sneak peak in one of the maternity pics.) J needs to re-do the window trim and I have to re-finish the dresser, organize everything and we are good to go! So hopefully by the end of the weekend/middle of next week we will be set.
Over memorial day weekend we did take some time to enjoy ourselves and it was great. We spent Sunday at my parents with some of our family. My little nephew went swimming for the first time and he loved it! And was the cutest thing I've ever seen!!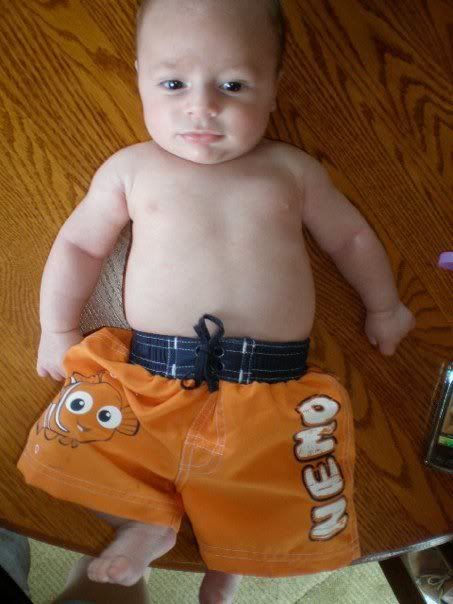 Today we had our 36 week DR appt and that means we are onto weekly appointments now! Baby Girl is still breech and as of this point we are scheduling a C-Section for June 30th. 4 weeks from today I will be a mom!!! What a crazy feeling. Unless of course she flips. Then we will cancel and see when she decides to come on her own. I'm feeling a bit better about the whole C/S thing though of course it still isn't my first choice.
Now here I sit watching the Hawks, listening to J scream at the refs, waiting not so patiently for my cake to come out of the oven. :)